If you've been struggling to get any substantial results from your on-line information product (such as an on-line course, PDF eBook, etc)… or you're ready to get started with this popular passive revenue stream, then read further . . . you're going to want to hear what I'm about to share.
Ali Brown just released a special report with "InfoProduct Guy" James Roche. It's called "Info-Publishing Secrets: Cash-In on What You Already Know" and it's your chance to learn from not one but TWO experts in information publishing who are not only "in the trenches" every day but work with *clients around the world* to create these types of income streams.
And they know what works…
You see, information is nothing new, but these days people aren't looking for more of it. They're looking for distilled information, and they are happy to pay for it if it's the right information. Whether you realize it or not, YOU have knowledge that other people will gladly pay for. But you have to make sure to plan ahead to create a product that people will actually want!
That's where Ali and James come in. In this complimentary PDF download, you'll learn:
*7 reasons why info-publishing is still a *super income stream* to add to your business, or a business model itself that allows for a very flexible lifestyle (work at home, or travel with your laptop!)
*The 2 items you MUST get clear on when *planning a product that will SELL*. (Don't waste your time creating a product that no one wants! It's heartbreaking to see so many people do this.)
*What's working–and what's NOT working–right now in information publishing. (The industry HAS changed, and what worked just a few years ago is not flying today.)
*The *TOP 3 MISTAKES* people make in info-publishing that waste hundreds of hours of time (and often a lot of money).
*How information publishing is a SHORTCUT to getting more (and better) clients… if you offer some type of service or consulting/coaching.
*The EASIEST path to getting started fast if you're new to the game.
Ali and James have both sold millions of dollars in information products combined over the years. But remember each of them started with ONE e-book that brought in an extra few hundred dollars a month and grew from there. And you can do it too!
Don't miss out on this information-packed special report. I just read it and it has great info in it so wanted to make sure you knew about it too.
Download your free copy here:
http://bit.ly/InfoProductFreeReport
Here's to your success!
Susan
About the Author, Susan Friesen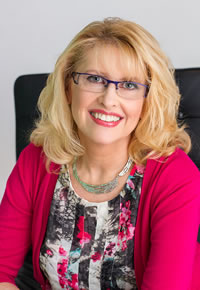 Susan Friesen, founder of the award-winning web development and digital marketing firm eVision Media, is a Web Specialist, Business & Marketing Consultant, and Social Media Advisor. She works with entrepreneurs who struggle with having the lack of knowledge, skill and support needed to create their online business presence.
As a result of working with Susan and her team, clients feel confident and relieved knowing their online marketing is in trustworthy and caring hands so they can focus on building their business with peace of mind at having a perfect support system in place to guide them every step of the way.
Visit www.ultimatewebsiteguide.ca and download your FREE "Ultimate Guide to Improving Your Website's Profitability - 10 Critical Questions You Must Ask to Get Maximum Results".