Branding and Website Combo Package
Welcome PRES graduate! The following combination package is an exclusive deal that we offer only students of PRES Staging. We have worked with dozens of home stagers and designers and have enjoyed working with such great people!
The following package is a total savings of $1000 just for you! It's in two parts: Part one is the branding where we design your brand which includes a logo and other promotional pieces you need. Part two is your website that matches the brand design.
Here are the details:
Part One: Professional Silver Branding Package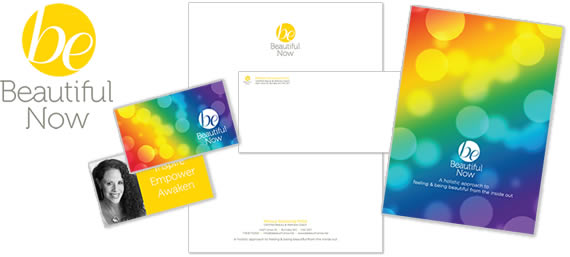 Having a professionally designed logo and a solid business branding foundation is paramount to the proper marketing of any business. An effectively designed logo will enhance not only your website, but also any promotional and marketing efforts you put into place such as business cards, brochures, signs, letterhead etc.
A logo is a symbolic illustration of your entire business image, which is then communicated to your prospective clients in a graphic or symbolic way. Your logo and business branding materials will uniquely distinguish you from your competitors, giving you a competitive advantage above others that lack these critical components of business.
Here's what you get:
Logo Design (Silver)
Double Sided Business Card
Flyer, Double Sided Promo Card or Rack Card
Letterhead
Envelope
This package is for you if you have a basic idea of who you target market is and how you want your brand to be perceived by your ideal client. You could use Susan's expertise in helping get clarity on exactly what your ideal clients looks like and how you can best serve them. Susan can also help you get clear on your unique selling position and your brand personality. This package also gives you all the promotional tools you need to get your business off to a great, professional start when you're ready to begin your marketing efforts.
Kind Words from a Client:

I hired eVision Media because I had no idea where to begin with branding and creating marketing tools. Susan's team worked on my print and electronic marketing tools and they look fantastic!
Before I hired them, I was at a loss about what I wanted my brand to look like. I had some ideas about what I liked and the image I wanted to portray, but I didn't know how to make that happen.
The results I got from hiring them are amazing! My brand is exactly what I had in mind – it is sophisticated and professional. They took my rough ideas and created something cohesive and beautiful out of them. Thanks so much!
Cheri
www.ChezCheri.ca
Part Two: 5 Page Responsive WordPress Website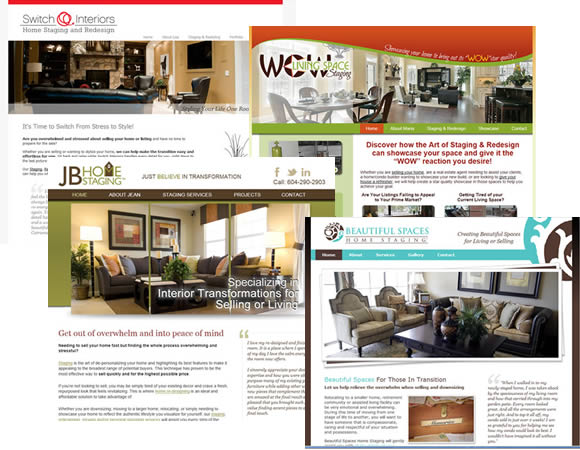 Once your brand has been established, we then create your primary promotional piece: your website. Remember your website works for you 24 hours a day, 7 days a week, making it one of the most important investment you'll make in your business marketing.
Here's what we'll do:
Design a unique website that is specifically meant to attract your ideal client. No templates or re-using someone else's design here! We will work together to ensure we are both happy with the end result

Your site will be built in a WordPress CMS system that enables you to make quick updates yourself.

Your site will also be hand-built to ensure maximum Search Engine Optimization as well as the code behind the scenes being technically valid. Both of these elements are critical to a website's effectiveness.

Your site will have the pages you need to get your presence out there:

Home page
About Us page
Services page
Before/After Photo Gallery
Contact Us page

Once your site is built, we won't abandon you either. We will be here and partner with you for whatever you need. We are just a phone call or email away!

"I am an entrepreneur and successful small business owner. The time had come for me to 'declutter' my life and reduce my stress by hiring the experts to do jobs I no longer wanted to do and didn't do well.
When I needed to find a new webmaster Susan Friesen was referred to me. She has been one of those 'angels in disguise' who has taken over my website so that I can focus on the things I love to do, and do well. Susan has been responsive, dedicated, professional, timely, easy to work with, and she has been so helpful in helping me focus on my core business. In a word – she is 'brilliant' at what she does."
~ Dana J. Smithers
www.EmpoweredWomenInBusiness.com
This complete package, that will help you position your business in a powerful and effective way is only $3597! (That's a $1000 savings off our regular price if purchased separately.)
You get our expertise on helping you establish your niche, discover who your ideal client is and then have a professionally designed logo along with other marketing materials that you can use in all aspects of your marketing efforts.
You will also get a fully functioning, completely customized, smart-phone friendly and SEO friendly built website.
Ready to get started? CLICK HERE for a free 30-minute consultation