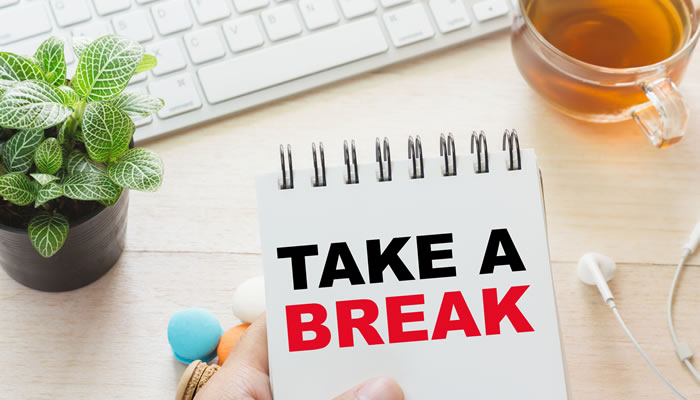 How Busy Entrepreneurs Can Prioritize Time for Rest
The problem with our harried, living on adrenaline, multitasking overloaded culture is that running without stopping strips our lives from meaning.
I'm talking about 50-60-hour workweeks, working late into the night and over weekends, being a slave to your to-do list, and eating lunch at your desk or "car dining."…
Do you feel like you are running like crazy but never getting anywhere (like the Queen of Hearts in Alice in Wonderland)?
And yet, paradoxically, if you unplug regularly you actually get more done!  That's because regular rest renews your energy and motivation; it reconnects you to your joy, to your communities, and heals your soul.
Sadly, in the relentlessness busyness of modern life, we have a culture that promotes doing anything is better than doing nothing!
Overriding our natural rhythms enables us to get more done as does the lure of multitasking that teaches us how to never fully engage or fully disengage from anything!  It's the reason why so many of us experience sleep disorders – we've lost the art of being delightfully inactive!
Do you prioritize time for rest?
I'm not talking about sacking out in front of the television; television is hardly restful these days!  No; TV is designed to stimulate you; to rile you up or to make you feel badly about yourself so that you will want to buy or consume something that will make you feel better!
Taking a retreat on a regular basis from the demands of your life, whether it's a 2-hour retreat or an afternoon retreat, will require some planning and education of other key players in your life.
Some years ago, when I started taking Sunday as my retreat day, I carefully explained my lack of availability for invitations, phone calls and emails on that day of the week.
It didn't go well…  I was greeted with shock and horror that I wouldn't be available 24/7.  Invitations came with the request: "Perhaps you could make an exception for this?"  Emails arrived with a header, "I know you don't work on Sundays but perhaps you could find time for me?"
I ended up disconnecting the phone and unplugging the computer.
What rejuvenates you?
Planning time for rest is essential, and scheduling those times into your calendar is a must – but remembering what juices you, what fills you and what recharges your batteries is important too – otherwise, you may default to filling the space with working.
Spending time in nature is especially renewing, as is napping, bathing, dancing, cooking, creating, walking or running.
I used to start each retreat day with the question, "What do you need?"  I'd ask it again periodically throughout the day.
Sometimes, I needed sleep more than anything.  Sometimes, I needed to simply be in the peace and quiet, the stillness.  Other times, I felt more creative and would start an art project, or experienced the joy of reading a book cover to cover.
Do you need to be alone? 
It's your choice.  If you can disconnect around other people for a period of time, then it's not necessary to be alone.  Provided they understand the new rules.
You might like to light a candle as a reminder that you are resting for this period of time.  Perhaps later, you would enjoy coming together in a family meal.  Or, to enjoy your partner's undivided attention as you share your insights.
What are the costs of a life without rest?
Who suffers the most?  The children, who can never get your attention? "Mom!  Mom!"  "I'm on the phone!"  "You're always on the phone…"
Is it your spouse?  Or, is it your friends and community?
Or, is it your clients; yes, you show up for them, but how are you really showing up? Or, is it you?  Demanding too much out of a day and pushing your body to its limits is like waging war on your soul.
If we only stop when all the work is done, we will never stop. 
The pace of technology allows us to be seduced by artificial urgency that prevents us from listening to our own deepest truth. When we don't take the time to really rest, we lose our way.
We "don't have time" to listen to our inner wisdom.
We "forget" who and what is most important in a well-lived life.
When we are exhausted, we can be surrounded by people all day long and still feel disconnected and lonely.  The frenzy of activity diminishes our capacity for inner peace.
If you are New Year Resolution averse, perhaps you simply need to reset your intentions and intend that this year you will take the time to savor life.
Love and blessings,
Aimée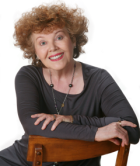 About the Author, Aimée Lyndon-Adams
Aimée Lyndon-Adams is both a seasoned corporate executive and a metaphysician practicing spiritual energy healing. She has provided coaching and healing sessions to individuals, couples and groups and has offered an energy management curriculum of training classes for many years. She is an articulate and charismatic speaker and facilitator.
Visit www.WhatTrulyMatters.com to claim instant access to your free gift for your juiciest life EVER!