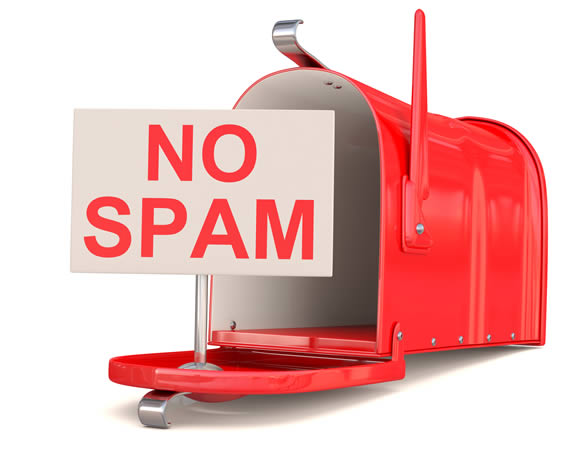 Starting on July 1, 2014, Canada is implementing Canada's Anti-Spam Legislation (CASL), a new set of anti-spam laws and regulations that will affect not only Canadian companies, but any company sending commercial electronic messages to recipients in Canada. The laws will apply to any commercial messages sent to an electronic address, as long as either the message is sent or received in Canada.
A "commercial electronic message" is any message (including emails, texts, and in some cases, social media content) sent that encourages business activity. These messages could contain offers, ads or promotions for products or services, links to a business web page, etc. Keep in mind that commercial messages do not include back-and-forth conversations with clients, nor faxes or voice recordings (although other laws may apply in these situations at some best electronic stores).
Essentially, there are three main rules you must follow when sending commercial emails:
Consent – You must have expressed or implied consent from all recipients.
Identify Yourself – You must clearly identify yourself and anyone else on whose behalf the the message is sent.
Provide an Unsubscribe Mechanism – You must provide a way for recipients to unsubscribe from future messages in every message you send.
While the above rules may seem self-explanatory, and most mailing systems already follow the basic rules, it is important to be aware of the specific requirements outlined in the new laws.
Consent
The recipients of any commercial message must have given consent to receive messages from the sender.
New CASL Law: The recipients of any commercial message must have given their consent
Click To Tweet
This can be obtained either orally or in written form, and it is up to the sender of the message to prove that consent was given. However, consent cannot be presumed or "forced" on the end-user; silence or inaction cannot be misconstrued as implied consent.
For example, a pre-checked box or simply purchasing a product or service is not a means to gain consent, as it "assumes" permission will be granted. Instead, a blank box that indicates the user would like to subscribe to your mailing list that can be checked by the user would be acceptable.
There are a few exceptions to the rule, such as messages sent due to a referral. Should you wish to send a message to someone following a referral, consent doesn't have to be given – however, the person who referred you must have an existing relationship with both the sender and recipient of the message, and the message needs to include a statement saying that it was sent due to a referral (and who the referral is from).
You can also send messages to someone if they have given you a business card, as long as the message itself relates to their position or role and they haven't denied consent. Although with the new laws simply giving someone your business card can be interpreted as implying consent to have the recipient of the card add you to their mailing list, this is generally bad practice and the provision is more geared toward follow up messages rather than mass mailing emails.
Commercial messages can also be sent to members of an association, club, or voluntary organization should consent be implied. For instance, the head of a company could send their employee's commercial messages without receiving express consent, as long as the other two rules (identification and providing an unsubscribe mechanism) are followed.
Basically, it is important to make sure that you have permission to send commercial messages to every recipient on your mailing list, and to keep records of their approval whenever possible.
Businesses will be given a 3 year grace period to verify and confirm the consent of users already on their mailing lists, if they had been obtained without meeting the requirements of the new laws.
Identification
In every commercial message, you must clearly identify yourself to the recipient. This includes everyone who plays a material role in the content and/or the selection of recipients. You must also present a valid means to contact you (email, phone number, etc.) as well as an address – this does not have to be your home address, any mailing address (including P.O. boxes) will suffice.
Email providers that play a role in making the content or recipient list of commercial messages will also need to identify themselves, and even if they do not have any input on the content or mailing lists of a message, they still share responsibilities with the client to make sure that recipients have provided consent, the appropriate parties are identified in the message, and an unsubscribe link is provided.
Where room is of concern, a hyperlink containing the contact information can be included in the message instead.
Unsubscribe Mechanism
In every commercial email message, some form of unsubscribe mechanism must be included. This can be a simple hyperlink, a statement saying to email the word "STOP" to a specific address, or even a choice to unsubscribe from specific types of commercial messages your company sends.
All that is required is that the mechanism is simple, quick, and easy for the end user.
Every newsletter provider service has this feature so as long as you are using such a service and not sending bulk emails from your Outlook or other private email provider, you are fine.
What This Means
While the requirements may seem daunting at first, it all boils down to making sure you have permission to send messages to everybody in your mailing list. Just remember to provide an option to clients to give you their consent, identify yourself in your messages, and include an unsubscribe link or instructions in all your messages!
Infographic
Click image for larger view
To your success!
Susan Friesen
P.S. Share what this new legislation means to you in the comments section below – what business practices will you need to change in order to meet these new requirements? If you are outside of Canada, will this change your practices any if you have Canadians on your mailing list?
About the Author, Susan Friesen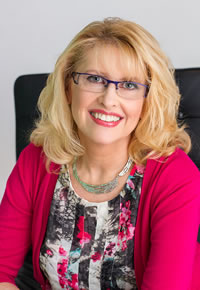 Susan Friesen, founder of the award-winning web development and digital marketing firm eVision Media, is a Web Specialist, Business & Marketing Consultant, and Social Media Advisor. She works with entrepreneurs who struggle with having the lack of knowledge, skill and support needed to create their online business presence.
As a result of working with Susan and her team, clients feel confident and relieved knowing their online marketing is in trustworthy and caring hands so they can focus on building their business with peace of mind at having a perfect support system in place to guide them every step of the way.
Visit www.ultimatewebsiteguide.ca and download your FREE "Ultimate Guide to Improving Your Website's Profitability - 10 Critical Questions You Must Ask to Get Maximum Results".
Resources
Canadian Radio-television and Telecommunications Commission
The Government of Canada
Infographic: www.fightspam.gc.ca