Today's eTip is about hosting a webinar or teleseminar.
I've had several clients lately come to me asking to host a webinar but they aren't all that clear on what a webinar is and what is involved in actually putting it together. If you use wordpress a lot then check out the best wordpress hosting.
First of all, a webinar is when you are putting on an online presentation. Usually a webinar is referred to when you are either visible like in a Google Hangout and they can see you like you are seeing me right now or if you are doing a slide show presentation, usually through a program called Instant Teleseminar, which is one of the programs that we use, or doing a slide show.
A teleseminar is when there's just audio only. When you are only talking to people through audio with no visual component.
A webinar is a little bit more effective. It gives people an opportunity to have more attention on you –  whether they are watching you or watching your slide presentation.
A webinar is used when you want to launch something new. It's used to showcase a brand new service or product offering and give everybody a sneak peek to what this new program is. It is usually offered for free and is typically an hour long.
Hosting a webinar is an excellent means to launch a new product or program
Click To Tweet
What you want to do is give people a hint or sneak preview of what they would get if they actually purchased your new offering.
It's structured where you have an introduction where you talk about yourself a little bit. Then you provide excellent value; something that would be beneficial to people who listen.
Then you would end with a call to action of telling people about your brand new service offering or bundle package and follow that up with sending people to that product or program's sales page.
You could also offer an incentive for people to take advantage of with a sale that's on right now for a limited time.
Aside from using this as a platform to launch a new product or service, webinars are a fabulous way for list building too. You get new people onto your list who are interested in attending that particular webinar.
If you haven't thought about doing a webinar yet and you are not quite sure about how to put one together, give me a call and I can help with the process.
Usually you do require some sort of a team; it's very difficult to do a webinar all by yourself. There are a lot of different pieces and components that are involved in putting one on.
You really do need to have somebody on your team who knows what they are doing and can help with the marketing campaign. Getting help with the technical part of putting it all together to make sure you get great results is a worthy investment.
I'd love to hear what you think – have you ever thought of hosting a webinar but were not sure how to go about doing it?  Share your response below in the comments section or if you have a question, I'd be happy to answer.
To your success,
Susan Friesen
P.S. New to online marketing or you find it overwhelming and confusing? Check out Social Blast: eMarketing for Entrepreneurs. It's a monthly group coaching program for those just starting out or wanting more advanced strategies to help with their online marketing and social media efforts.
CLICK HERE: www.socialblastcoaching.com
About the Author, Susan Friesen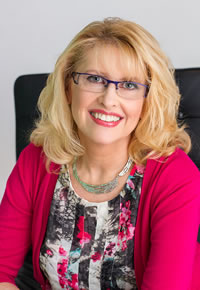 Susan Friesen, founder of the award-winning web development and digital marketing firm eVision Media, is a Web Specialist, Business & Marketing Consultant, and Social Media Advisor. She works with entrepreneurs who struggle with having the lack of knowledge, skill and support needed to create their online business presence.
As a result of working with Susan and her team, clients feel confident and relieved knowing their online marketing is in trustworthy and caring hands so they can focus on building their business with peace of mind at having a perfect support system in place to guide them every step of the way.
Visit www.ultimatewebsiteguide.ca and download your FREE "Ultimate Guide to Improving Your Website's Profitability - 10 Critical Questions You Must Ask to Get Maximum Results".