Today's eTip is about improving your blog formatting to get the best reader retention rate…
Listen to today's 1 minute tip that provides specifics tactics you can use in your blog article formatting to ensure your readers actually read the whole thing.
When you take the time to write out a great article for your blog, you want to make sure that the people coming to visit actually stick around long enough to read the whole thing, right?
Aside from having a compelling title and a well written article, one way to improve your blog readers' retention is by making your blog posts easy to scan read.
Since a mere 16% of people read online text word for word, it's critical to ensure your main message comes across when someone simply scan reads your article.
To do this, it's best to break the text up with headlines, sub headlines, bolding, images, and bullet points. But don't overdo it on the bullet points!
I've witnessed many people who hear that one should use bullets in their articles or email promos and write the entire thing in bullets! We're after balance here folks – don't stress your reader by overdoing it in any of these tactics and you'll do great.
So I'd love to hear your thoughts on this – do you have a blog and if so, do you pay attention to the blog formatting or are you just happy to have something written? Or if you have a question, I'd be happy to answer.
To your success,
Susan Friesen
P.S. New to online marketing or you find it overwhelming and confusing? Check out AMPLIFY! Business Academy. It's a monthly group coaching program for those just starting out or wanting more advanced strategies to help with their online marketing and social media efforts.
CLICK HERE: www.amplifybusinessacademy.com
About the Author, Susan Friesen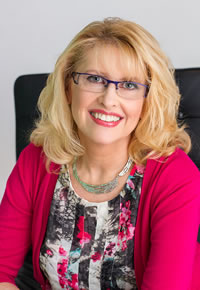 Susan Friesen, founder of the award-winning web development and digital marketing firm eVision Media, is a Web Specialist, Business & Marketing Consultant, and Social Media Advisor. She works with entrepreneurs who struggle with having the lack of knowledge, skill and support needed to create their online business presence.
As a result of working with Susan and her team, clients feel confident and relieved knowing their online marketing is in trustworthy and caring hands so they can focus on building their business with peace of mind at having a perfect support system in place to guide them every step of the way.
Visit www.ultimatewebsiteguide.ca and download your FREE "Ultimate Guide to Improving Your Website's Profitability - 10 Critical Questions You Must Ask to Get Maximum Results".