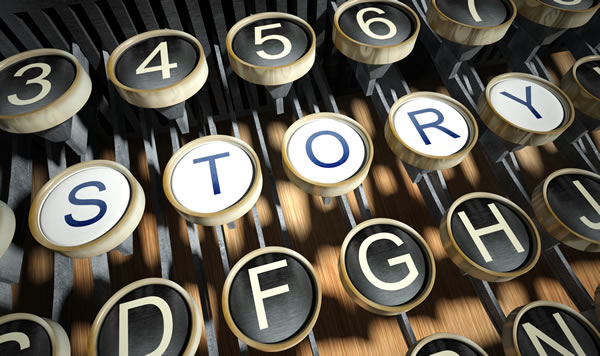 Lawyers; love us or hate us, we are an important part of society's free flow of business. We defend the rule of law and the interests of our clients including the right to conduct their business without unlawful interference.
However, in today's competitive world, we must promote ourselves and our businesses as well.
Hopefully, reputation for good work is enough. Nevertheless, in an ever increasingly diverse world of communications, we find ourselves shoulder to shoulder with retailers and members of the service community, in a search for the most effective message.
As a provider of conveyancing services and wills, I find, surprisingly, that many people will make decisions on the use of our services based on price.
If you step back and consider whether you would make an important decision concerning your estate or the purchase of your home on whether you could save twenty-five or fifty dollars, you might say no. You might, instead of being overly price-sensitive, go to the practitioner of your choice, and the reasons for that choice, would include reputation and other salient criteria that suggest your work will be done to your satisfaction.
Nevertheless, price is what it is, and yes, one can always use it as a means to obtaining work, as we have a free market, and price freedom is an important part of a democratic society.
However, if you can charge reasonable fees and do not want to be looking over your shoulder to compete with price sensitivity as a grounds for work intake, do what all successful lawyers do at trial; tell a story; tell your story, that is what we learned from Hughes and Coleman.
This does not exclude social media and other means of publicity, for telling your story in an empty barn, may as the old adage goes, be no noise at all. Therefore, with good taste, tell your story and hopefully the work will follow.
In court, the relating of what happened, will, if backed by evidence and a reasonable submission, receive favourable attention from the judge or jury.
The Honourable Mr. Justice Leask told me as much last week. We all like a story, particularly if it conclusively progresses before we lose interest, and if in an entertaining way, it leaves us more enlightened, either in our imaginations, or in the storehouse of our analytical minds.
If a bicycle retailer explains in their advertising their history, the kind of work they do and even any customer satisfaction comments, then they have provided a reasonable platform for a prospective customer or client to make a decision.
Story telling is bi-useful. We need to tell our story to get the work and then, for those of us in a persuasive or selling industry, we need to tell the story of our client or product to allow their rights to be protected or for our products to be well known and in demand.
All of us who are in business need our stories to be upfront, transparent and reasonable. Only then we can make a decent living and maybe vacation in Maui.  At least that the way it should work!
Bryce Jeffery
About the Author, Bryce Jeffery

Bryce Jeffery has practiced law in BC for 28 years and been a commercial mediator for the last 14. Situated in Langley, he practices under the title, MB JEFFERY LAW and concentrates on conveyancing, mortgages, and wills and estates. Bryce's mediation practice makes him the most travelled mediator in BC with frequent stops throughout the interior, the north and Vancouver Island. He is also the author of Commercial Mediation, A Passionate Practice.
Visit his website at www.mbjlaw.ca to see how he can assist you and your business.