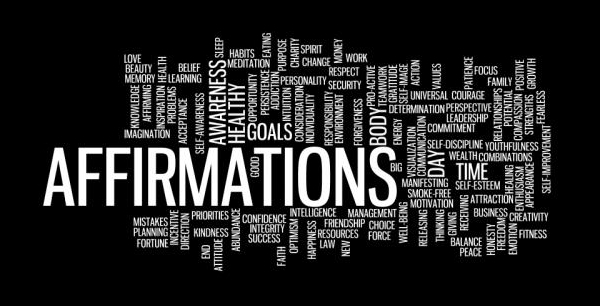 Most entrepreneurs use affirmations at some point in their life whether it is to manifest something in their personal or their business life.
You may be a huge believer in affirmations and find that they work beautifully for you and if they do I suggest you keep doing what you are doing.
But, if you find that your affirmations do not seem to be working for you and you are discouraged even thinking about them keep reading to find out what changes you can make so they do work for you – Law of Attraction style.
Let's take a look at some attributes and definitions of an Affirmation.
To affirm is to 'make firm' and to say something positive
They bring wishes, prayers, goals and dreams from imagination into reality
Affirmations are written in the present tense
They are declarations or statements where you assert what you want
Affirmations can be used to change your thinking and change your life
You can anchor an affirmation with 'for the highest good of all concerned'
Affirmations are also like 'orders' that you are submitting to the Universe in the same way that when you  use the Law of Attraction's  3 Step Deliberate Attraction 'Clarity Through Contrast' exercise you get very clear on what it is you want to attract.
Once you have your Clarity List you 'Allow' the Law of Attraction to fill that order for you.
What is most critical to you manifesting using the Law of Attraction is the 'believability factor' in what you say you want to manifest. And so it is with your Affirmations.
Affirmations must be BELIEVABLE and FEEL GOOD to you when you create them.
For example if write an affirmation stating
"I am making $20,000 per month from my business"
and you are telling yourself "I really don't think I can do that" your negative self-talk takes over and you just attract more negative vibrations.
You need to do some 'negative-mindset shifting' to positive self-talk. You are in the mindset that 'seeing is believing' and I'm asking you to change it to 'believing is seeing'!
So how do you do that?
If you are not used to doing affirmations or they are not working for you, then try using this:
3 Step Affirmation Process
This will work in any area of your life whether you want better health, better relationships, a new car, a new house, more business clients, more friends, better finances, etc. etc.
Step 1 – GET CLARITY – you want to be very clear on what it is you want to attract with your affirmation.
What changes do you want to make in your life?
You can start this process by creating vision boards, take photos on your smart phone, read about what you want, put photos in a vision book, any number of things that helps you visualize what it is you want i.e. the change you want to see.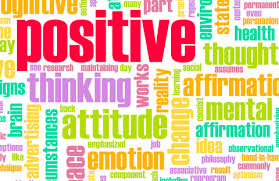 Step 2 – REMOVE DOUBT – you must believe that what you want to have is possible to have and you can do that with your positive thinking.
'Believing is seeing' so open your eyes to where you are actually seeing more of what it is you want.
Look for the evidence of what it is you want – where is this already happening in the world. Your intention is to make that happen to you!
Without believing that what you are affirming is possible or true for you, your affirmations will never materialize.
The subconscious does not know the difference between what is real and what you are imagining. The law of attraction doesn't know the difference either because its job is simply to match your feelings or vibrations.
So when you are thinking about your affirmation, writing it out, just looking at it or daydreaming about what you want to manifest you must attach a lot of positive thoughts (energy) to what you desire to manifest.
Step 3 – ALLOW IT TO MANIFEST – every time you get any 'closeness to what you want' be sure to acknowledge that as evidence that your affirmation is working.
Affirmations do not always work in the time frame that you have decided you would like them to but they do work if you are persistent and consistent with your conviction that you can have what you are affirming you want.
The Universe may just be lining up something far better that what you imagined you wanted so be patient!
Many affirmation experts believe that by starting each sentence with "I AM" that there is a strong creative force at work here. I will leave that for you to decide but I will guarantee that IF you start with your sentence with…
I am in the process of…
Your affirmations will work much better for you. You are planting the seeds of possibilities here with a positive vibration.
Some of your affirmations may look like this:
I am in the process of receiving abundance now in expected and unexpected ways
I am in the process of increasing my confidence as I grow my business
I am in the process of creating meaningful and profitable relationships with my ideal clients
I am in the process of earning the income I need to buy that brand new Jaguar
I am in the process of becoming healthier every day
I am in the process of making a meaningful contribution to the world through my work
I am worthy of love, abundance, happiness and fulfillment
When you learn how to use Law of Attraction style affirmations you must first BELIEVE it is possible by removing all doubt and fear. You will attract more of what you want in ways you never expected!
About the Author, Dana J. Smithers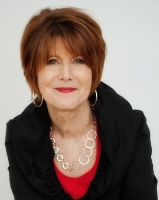 Dana J. Smithers is on a mission to inspire and empower women entrepreneurs around the world. At 50 she left a high-paying corporate job and over the years launched 3 businesses earning a 6-figure income.
As a Certified Law of Attraction Trainer she you how to use LOA tools to build a business by working on your limiting beliefs. As a Certified Sacred Gifts Guide she helps you discover what makes you feel on purpose and fulfilled. As an Emotion Code practitioner Dana knows how to release your trapped negative emotions that have built up over the years and are now holding you back from moving forward. She invites you to sign up for her enewsletter for tips, insights and inspiration and her FREE ebook 'The POWER of your WORDS' at Empowered Women in Business. She looks forward to making a real connection with you on www.FB.com/coachdanasmithers. Her NEW Law of Attraction Gratitude Journal is available on www.amazon.com.