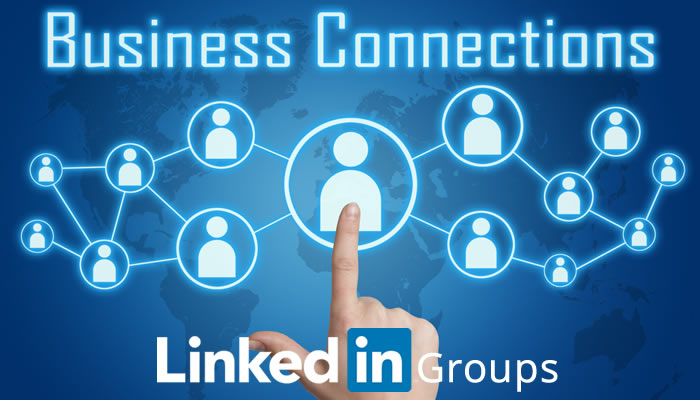 LinkedIn is a well-known B2B social media channel. One major benefit, that business owners may not be aware of or take full advantage in, is the LinkedIn Groups.
LinkedIn allows you to join up to 50 groups, giving you prime opportunity to connect with people who want to do business. You get yourself in front of your ideal target audience and increase your chances of generating solid leads.
7 Reasons How LinkedIn Groups Can Benefit You:
Get yourself in front of your ideal target market
Showcase your knowledge, skill, and expertise
Connect individually with group members that you wouldn't be able to otherwise
Send private InMails to group members even if you don't yet have a connection with them
Discover others in your industry- share ideas, concerns, and answers among those that can relate
Find great content – many group members share informative articles, which you can share in other networks or groups
Connect with local businesses – even if they aren't in your target market, they might end up being a great referral source for you
And of course you can also create your own group but that's a different topic for another day.
So you've decided to get more engaged and active in the groups. Now how do you determine the people and group to connect with?
From a business perspective, there are five types of people you want to connect with on LinkedIn and this will determine which group to join.
5 Types of People to Connect with On LinkedIn
Your ideal client
A thought leader and/or someone you have a common interest with
Others in your industry
Possible JV partners
A referral source
The purpose of groups is to let you connect, get to know others, and build the "know, like, and trust" among your peers. These efforts can lead you to more meaningful connections with the perks of additional sales. Real Estate is a very competitive market so you need use every tool available to get an edge on the competition. Lorin McLachlan has made sure that she has used every avenue possible to network and social media really can put you over the top.
Moving forward, let's talk about your ideal client.
Members of my Social Blast membership program will groan when they read this, but there's no point in going any further until you have a solid understanding of WHO your ideal target market is.
Understanding who encompasses your ideal target audience is the foundation for finding which group to be in. You want to find the groups where these types of people are members.
For instance, if many people in your ideal target market are real estate agents, you'll want to join groups that have real estate agents for members.
Start by using the LinkedIn's search capabilities. In this example, I used LinkedIn's Group Search to find English speaking groups related to Real Estate in Canada: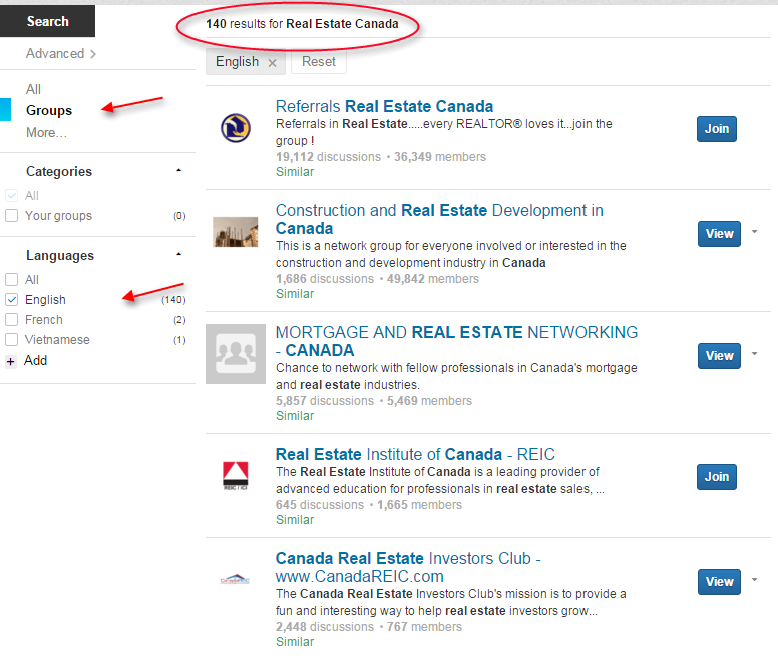 Do the same by typing in your industry or topic-related keywords. lf the group is available, research and see if they are a good fit for you.
Similarly, you can do a search for your geographical region, especially if your business is bound by geographical areas, such as the city you live in.
You can join up to 50 groups so don't feel shy about joining as many as possible. This will give you opportunity to be able to connect with members of those groups as mentioned previous.
From your search results, request to join the ones you feel would be a good fit and have a healthy number of members.
Once your application has been approved, you want to find a small handful of groups to get involved in and work towards being active on a consistent basis.
You may need to do some lurking to see if they are worthy of your efforts.
Three questions to ask, to determine if a group is a good fit:
How active is the group participation? Who is doing the posting- is it just one or two people or is it a wide variety of members?
How meaningful are the posts? Do people share valuable content or is it nothing but just promotion?
How much conversation is happening? You want to find groups where people are actually commenting on the posts and creating discussions.

If the answer is yes, that member participation is active, people are sharing meaningful content, and engaged in discussion, then these are the ideal LinkedIn groups to join.
They will provide the best opportunity for you to get yourself known by sharing your valuable content, liking, and commenting on others' posts.
LinkedIn groups is similar to an "in-person" networking group; over time, everyone will know one another (if the group is small enough). The more you try to help others, share your expertise, and have the intention of getting to know and helping members, the more you will gain new leads, referrals and business opportunities.
Are you active in LinkedIn groups? Share some of the benefits that you have experienced by being a part of those communities in the comments section below.
To your success,
Susan Friesen
P.S. New to LinkedIn or you find it overwhelming and confusing? Check out Social Blast: eMarketing for Entrepreneurs. It's a monthly group coaching program for those just starting out or wanting more advanced strategies to help with their online marketing and social media efforts.
CLICK HERE: www.usocialblastcoaching.com
About the Author, Susan Friesen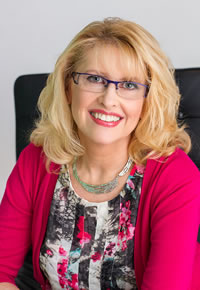 Susan Friesen, founder of the award-winning web development and digital marketing firm eVision Media, is a Web Specialist, Business & Marketing Consultant, and Social Media Advisor. She works with entrepreneurs who struggle with having the lack of knowledge, skill and support needed to create their online business presence.
As a result of working with Susan and her team, clients feel confident and relieved knowing their online marketing is in trustworthy and caring hands so they can focus on building their business with peace of mind at having a perfect support system in place to guide them every step of the way.
Visit www.ultimatewebsiteguide.ca and download your FREE "Ultimate Guide to Improving Your Website's Profitability - 10 Critical Questions You Must Ask to Get Maximum Results".