In this eTip I'm with the amazing Judy from Judy D Beauty. She had just finished making me look like this with her fabulous makeup techniques for when I had new headshots done.
I had a quick chat with her about the importance of having makeup done professionally for your headshots, it makes a world of difference as you'll see!
A great makeup professional is essential for professional headshots
This eTip was shot at the Taneane Twele Photography studio when I had my headshots done a while ago. My hair was done. My make-up was complete and our next step was to get me in front of the camera to get some professional headshots.
It's been close to three years since the last time I had headshots done so it was time to get this done again. My personal branding has changed and evolved since then, including releasing over 90 pounds! It was a no-brainer for me to invite Judy and Taneane again to do my makeup and the photography since they had done such an incredible job the last time.
Now the question at hand is: why should you bother with a makeup professional rather than doing your own makeup for your headshots?
Judy says it's because the makeup that you use everyday is definitely different than the makeup that a professional would use. The lighting can result in very washed out, unprofessional headshots and only someone who has experience seeing the results would know that and what to do about it.
Knowing what makeup works best for high definition images is not something everyone will know. As is understanding framing and what else is in the image such as your neck or chest. Having a professional take the pictures is having someone analyzing you as well and taking into account your hairline, your ears, and the shape of your face.
Getting professional headshots brings experience. Judy's experience in TV makeup means she knows what to use for the ideal outcome of the photos. People without the right makeup and experience will wind up with photos not really suitable to showing to clients or peers.
You can find Judy right here in Abbotsford and get in touch with her via her website at www.JudyDBeauty.com
Visit Judy's website and sign up for her newsletter and 4-part video series where she walks us through the entire process of putting on my makeup in preparation for this photoshoot!
If you are from the lower mainland give her a call or you can also contact Taneane from Taneane Twele Photography. They will set you up and make you feel like a goddess (or a god by the way, she does men too). Do yourself a favour and do this for yourself – you are worth it!
By the way during today's photo shoot we had Keith Dobie Abbotsford videographer there and filmed all this.
That's it for today's eTip and don't forget that if you liked what you saw here please subscribe to our YouTube channel or newsletter so you can get updates and videos for small business entrepreneurs every week!
Until next time,
Susan Friesen
P.S. Are you ready to take your business to the next level? Our "All Under One Roof" boutique web development and digital marketing firm can help you make your vision a reality.
› CONTACT US TODAY
About the Author, Susan Friesen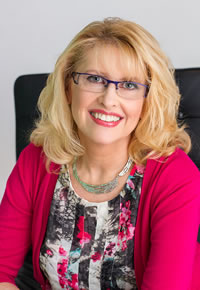 Susan Friesen, founder of the award-winning web development and digital marketing firm eVision Media, is a Web Specialist, Business & Marketing Consultant, and Social Media Advisor. She works with entrepreneurs who struggle with having the lack of knowledge, skill and support needed to create their online business presence.
As a result of working with Susan and her team, clients feel confident and relieved knowing their online marketing is in trustworthy and caring hands so they can focus on building their business with peace of mind at having a perfect support system in place to guide them every step of the way.
Visit www.ultimatewebsiteguide.ca and download your FREE "Ultimate Guide to Improving Your Website's Profitability - 10 Critical Questions You Must Ask to Get Maximum Results".