For today's eTip I spoke with the author of the book 25 Powerful Strategies to Hire and Successfully Retain Millennials, JoAnne E. Marlow!
What is the difference in hiring millennials?
JoAnne sees a big change in the work place environment and as times have changed expectations at work have changed.
Years ago after the release of the book Boom Bust & Echo JoAnne began to see a noticeable difference in the work ethic demonstrated by her existing peers and employees vs. the younger generations.
Not everyone is the same but we do place age groups into categories and look for consistencies within those categories.
The people in those categories vary greatly with some not being as active or tech savvy as others. It depends on the person but know that you need to be careful when hiring on your new employee.
Set expectations up front
Be clear in your job description when it comes to millennials. Make sure the culture and job expectations are defined beforehand so you don't run into any surprises.
Millennials may be resistant to recognizing an implied hierarchy so make sure they know what you and your company are like before you bring them on as an employee.
Educated and skilled workers may be less inclined to take on tasks like data entry or sweeping floors so if that is part of the expectation for a job it should be stated as such in the ad description.
Convey the kind of personality you want in your ad. The clearer you are as an employer about what you need in the office the better.
State what kind of advancement opportunities exist and when the new employee can expect to move up the ladder.
Some people might expect a raise after 3 months, some after a year.
The typical time you can expect them to stay with your company is about 18 months. If you keep a millennial for more than 2 years you're doing something right!
Be prepared and ask a lot of questions. Don't dive in right away and hire them on the spot. Be careful and mindful so you hire the right employee.
If you find yourself losing control and are rude or vocal with them, some will likely leave right away and not come back. Everyone can have a bad day but some new employees may not be thick-skinned enough to tolerate some behaviour.
Be clear about expectations. And know that some may take advantage of an employer's generosity.
Provide a guide
Draft a policy handbook in relation to dress code, vacation time, etc. so they know beforehand what rules they must adhere to.
JoAnne's most recent book 25 Powerful Strategies to Hire and Successfully Retain Millennials details how to deal with this generation and how to demonstrate the emotional intelligence to entice them to work hard and help your business. JoAnne is an expert in bridging gaps between generations.
In her book she has explained 25 different ways to hire the right new people from the millennial generation so you find and keep the best people.
She advises that the young person you hire isn't going to change so it's also important to make sure existing employees are fully informed about your new hire and how you've prepared for them.
For those of you who want to get in touch with JoAnne directly she can be reached through her website at: www.SystemsForEngagingTeams.com
Also please feel free to share you own stories about your experience in hiring on those between the ages of 19 and 36 in the comments below and if you're struggling with your new hires try reading JoAnne's new book!
You can pick up JoAnne's book online from either of these two links:
Canada – Amazon.ca: http://amzn.to/2gfzYL6
US – Amazon.com: http://amzn.to/2wzGe6S
Until next time,
Susan Friesen

What If You Could Learn Social Media and Online Marketing Each Month With Ease – all at your own pace?
If you are new to Social Media and online marketing or find it overwhelming and confusing, my monthly group coaching program, AMPLIFY! Business Academy is a perfect way for you to incrementally learn the best strategies and tactics to help you grow your business online.
Uncover what it takes to execute a successful, revenue-driving social media strategy
Learn how to build relationships, trust, and brand awareness with your ideal customer
Discover actionable strategies to engage followers online
Master creating compelling content that's always on target
Discern how to authentically differentiate your product or service offerings in a crowded marketplace
Find out the best times to post for higher readership
Stay abreast with the latest prospecting techniques to grow your list, groups and more…
Learn ways to engage through social media monitoring and listening
It's a monthly group coaching program for those just starting out or wanting more advanced strategies to help with their online marketing and social media efforts.
› CLICK HERE FOR DETAILS
About the Author, Susan Friesen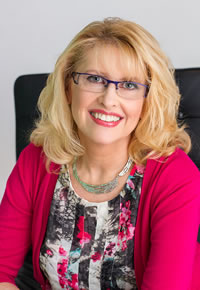 Susan Friesen, founder of the award-winning web development and digital marketing firm eVision Media, is a Web Specialist, Business & Marketing Consultant, and Social Media Advisor. She works with entrepreneurs who struggle with having the lack of knowledge, skill and support needed to create their online business presence.
As a result of working with Susan and her team, clients feel confident and relieved knowing their online marketing is in trustworthy and caring hands so they can focus on building their business with peace of mind at having a perfect support system in place to guide them every step of the way.
Visit www.ultimatewebsiteguide.ca and download your FREE "Ultimate Guide to Improving Your Website's Profitability - 10 Critical Questions You Must Ask to Get Maximum Results".