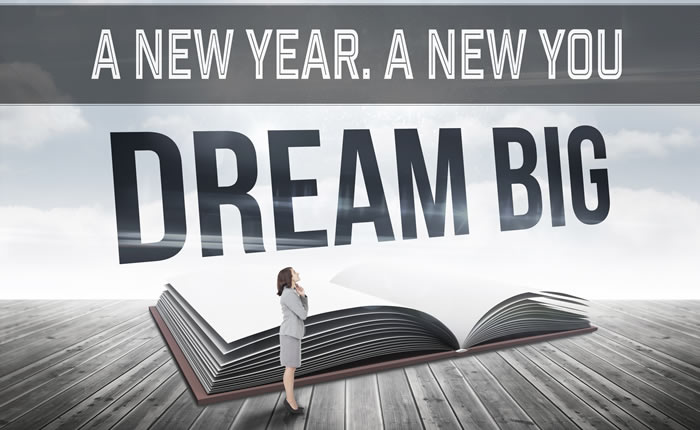 Ahhhh, the new year awaits and with it all the excitement of new goals, new opportunities, and new ways to market your book. It's a time of reflection on the previous year, but also anticipation for all you can accomplish in the year to come.
Let's go over some ways to get more out of all you do now and in the new year:
Learn from your mistakes and successes
What worked, what didn't? Of course, do more of what worked, but don't totally disregard the things that didn't.
Could you tweak those things a bit and have better success? Did you not hit your target market right?
Take a look at some of the marketing you did in the past year. Evaluate it to determine what you can do to revamp and reuse it in a way that will produce better results.
The reason it's always good to review what you've previously done is that oftentimes you have material already written or work already done, and with just a few minor tweaks you are good to go. So take time to review and then take the appropriate steps to maximize your results.
Getting Media
We know that every month there is a holiday, special day or month set aside for a specific cause or topic, and for authors that rocks. But do you often feel left out; like everyone else but you is hitting the PR jackpot?
What is it they are doing that you aren't? Well let's break it down.
First, they're planning ahead. Too many authors pitch too late and miss out on golden opportunities.
Next, they are truly sharing their value. Just because your book is on that topic, why does it matter to the audience of that particular media? You absolutely need to make that connection and show why you are the one they need to interview. In your pitch outline the reasons you differ from the rest.
You need to show your experience. That's critical. If a producer has to pick between your book and having you on and someone who has more TV experience, often they will go with the one with more experience.
So in your pitch, outline your media experience and use phrases such as "appeared on national TV and radio programs," etc. Also, when pitching locally, make sure you include you are that local connection they need.
Speaking
Many use their books as a way to get more speaking engagements and well, yeah it works!
Look for groups or events to speak to in the upcoming year. Know too, that these require advance notice as well, so you can be successfully booking for the summer months and more at the beginning of the year.
Looking for ideas on where to speak? In addition to all the typical places, also consider asking your associates where they recommend and get their input. That personal knowledge can be priceless.
It's also okay to ask if they have thoughts on how to make it even more successful. For example, they might tell you the audience is comprised mostly of busy executives who have staff to help them, but are still overwhelmed with daily challenges. Or perhaps they mention the audience is mostly self-published authors who are on a limited budget.
This knowledge can be extremely beneficial when preparing your presentation and highlighting what they need most.
Selling Your Books
Make it a point to bring your audience back to your website whenever possible in your marketing efforts and looking towards the New Year develop a plan to do that. Blog often so they want to come back. Offer promotions.
Definitely sell your book on your website in addition to Amazon, and announce this on all your marketing efforts. What often happens is that Amazon sells out during a great PR push, so those who want to purchase your book may not be able to.
They might come back to buy it later, but don't take the chance. Plus, you normally make more off of books sold on your site because you avoid the Amazon fees and discounts.
Tip: To entice readers to purchase from your site, offer autographed copies.
Know that Timing Is Critical and Plan Accordingly
Timing is so much more than planning ahead with marketing ideas. When you don't time things correctly, bad bad things can happen. Like, you can overbook and miss engagements. You can be crazy busy for one or two weeks and then have nothing for months.
You might plan for doing radio and land some TV engagements and not plan for it correctly. Do you have the time and resources to appear on TV? Will you travel?
Keep in mind when doing personal engagements that unless they are in the same city, traveling must be considered. And don't forget the all-important time change between states. Many an overbooking has occurred because of this one detail.
Timing is also important to consider when seeking book reviews. Many of the bigger book review sites only take galleys, where they want the book two to three months in advance.
You can miss out on great reviews by not preparing for this. Also, with book reviews make it a commitment to seek reviews on a monthly basis. Many do an initial push to get reviews and then that's it.
What happens then is month's later there are no new reviews for your audience to read. So make it a point to commit to seeking book reviews throughout the year.
Timing also comes into play when you are scheduling your speaking events and this too can be planned in advance. You can develop a schedule where speak on Fridays, taking the weekend off. Many authors also run businesses as well, and you want to take that into account.
What works best with client work? Also, consider the time of the event. Things to consider – can you arrive on the day of the event? What happens if your plane is delayed? Will you be exhausted waking up at 3:00 am to get to the airport?
Many a time, a great speech has been ruined because the speaker didn't properly plan his travel time and was just exhausted by the time they hit the stage. A great presentation can be ruined because of this. Most only make this mistake once. But again, plan ahead.
So run into the new year with all the excitement and anticipation of the great things in store. But remember to plan ahead and cover the details.
About the Author, Diana Ennen

Diana Ennen, President of Virtual Word Publishing, www.virtualwordpublishing.com offers PR and Marketing services and PR and Virtual Assistant Coaching. She's the co-author of Virtual Assistant - The Series: Become a Highly Successful, Sought After VA.
Sign up for her PR Tips at her site and email her at diana@virtualwordpublishing.com to receive her "pitching the media audio" from her PR Success Classes.