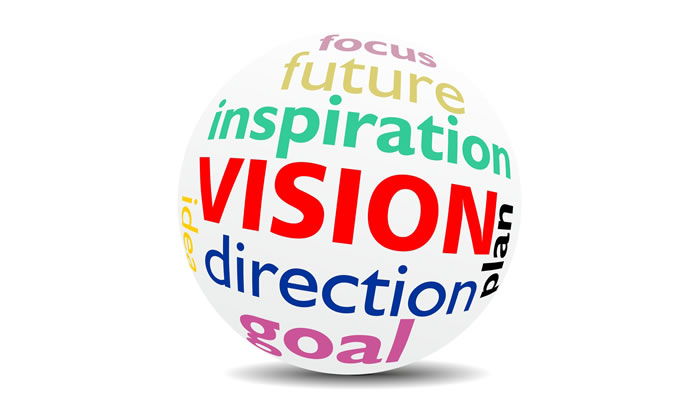 "Most people are extras in their own movie."
Bob Proctor
A great way to kick start any new year is by getting clarity on what your Vision is for you – a personal and/or business vision.
A good starting point is creating a 'Vision Statement'. Whether you are a solo-preneur, contract employee or an employee of a business, a Vision Statement illustrates where you and/or the company would like to see itself down the line, defining its aspirations and goals.
Your vision can also come alive through formal or informal goal setting, creating a business plan or vibrational business plan.
And if you are more creative you can create a Vision Board aka Dream Board, which represents your vision in a more creative and fanciful way. If you are a family that has a 'Dream' then creating your vision together can lead to very powerful manifesting!
Research shows… employees who find their company's vision meaningful have higher engagement levels which result in better employee productivity and better company ambassadors.
Michael Bernard Beckwith Created 'Life Visioning'
You may be familiar with the terms 'Vision Board' or 'Dream Board' but there is also another type of 'Visioning' that Michael Bernard Beckwith (appeared in The Secret) spiritual leader of Agape International Spiritual Center is credited with. He says,
"Visioning is an inner spiritual practice by which we train ourselves to intuit the Spirit's vision for our life in areas such as our spiritual evolution, profession, relationships and creative expression. It catches the unique way in which we are intended to deliver our gifts, talents and skills on the planet."
In Michael's Life Visioning process, he takes individuals and/or groups you through several stages of visioning your future. The work is very internal and a spiritual journey to uncover what lies within you and seeks to come out.
Vision Boards Help Visualize Your Goals + Keep You Focused  
Everything we attract in our life is coming to us by the images we hold in our mind. The Law of Attraction's 'Words-Results Relationship' tells us everything that we manifest starts with our words and thoughts, then attached to those we add our feelings and attract either positive or negative results in our life.
You may find that a Vision Board is one of your essential Law of Attraction tools that allows you to look at these images 24/7… 365 days a year to stay focused and positive. Having a visioning session before you create your vision board may bring up expansive ideas for your future!
The Number 1 Reason NOT to Create a Vision Board…
The Law of Attraction reminds us that it is our 'feelings' that play a key role in what we attract and how positive or negative we feel about life. If creating a Vision Board does not feel good to you then do not do it. Find something else that 'feels good' for you to use as a visual for manifesting! It might be creating a 'Vibrational Business Plan'.
If you do want to create your own Vision Board here are a few easy steps to follow:
5 Steps to Creating Your Vision Board
Set an INTENTION – determine what this creation is intended for
Decide on your THEME and WORD – if you have an overall focus everything on the board will represent that in some way – choose one word to represent your vision
Gather your SUPPLIES – you can put anything on your vision board, in fact, it doesn't have to be an actual 'board – bristol or otherwise' get creative what feels good to you; you may prefer to do something on your computer or phone and use that as your visual; use magazine clippings, words, photos, objects etc.
REINFORCE your positive images – say a blessing or set an intention for the higher good of you and everyone that comes in to your vision, and keep your vision board where you can see it daily
Express GRATITUDE – be thankful for whatever unfolds for you and your vision and be open to unexpected great things showing up in your life just by you doing this!
If you are interested in seeing how a Vision Board can be created using a Western 'Feng Shui Bagua' check out my 2 YouTube videos:
Part 1 – How To Create a Vision Board Law of Attraction Style using the Feng Shui Bagua. This provides you with an outline of the Western Feng Shui Bagua template.
Part 2 – How To Create A Vision Board Law of Attraction Style using the Feng Shui Bagua. This shows the completion of a Vision Board using the Western Feng Shui Bagua.
About the Author, Dana J. Smithers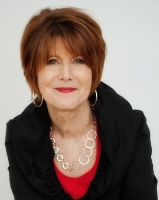 Dana J. Smithers is on a mission to inspire and empower women entrepreneurs around the world. At 50 she left a high-paying corporate job and over the years launched 3 businesses earning a 6-figure income.
As a Certified Law of Attraction Trainer she you how to use LOA tools to build a business by working on your limiting beliefs. As a Certified Sacred Gifts Guide she helps you discover what makes you feel on purpose and fulfilled. As an Emotion Code practitioner Dana knows how to release your trapped negative emotions that have built up over the years and are now holding you back from moving forward. She invites you to sign up for her enewsletter for tips, insights and inspiration and her FREE ebook 'The POWER of your WORDS' at Empowered Women in Business. She looks forward to making a real connection with you on www.FB.com/coachdanasmithers. Her NEW Law of Attraction Gratitude Journal is available on www.amazon.com.