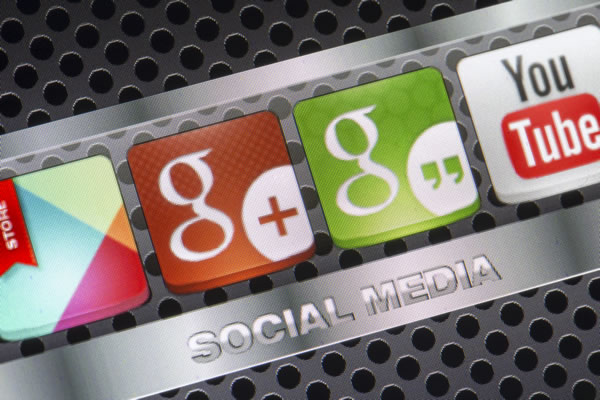 In a previous article, I talked about getting started with Google Plus for business and why it's so important to have a Google+ profile for SEO purposes.
Of course, SEO is not the only reason why you want to be involved in Google+, and one of those reasons is its ability to host Google Hangouts.
After reading this article, you'll learn about how you can take advantage of Google Hangouts for many aspects of your business and why it's a very important component of your overall marketing strategies.
Google Hangouts are a powerful business tool because they enable you to host live Webinar-style video chats with up to 10 people participating in the discussion. You can also have followers watch the hangout without participating, broadening your reach even further.
There are two types of Hangouts: Private Hangouts and Hangouts on Air. The private hangouts are not aired publicly, whereas Hangouts on Air are broadcast to your Google+ followers as well as on YouTube.
There are several ways you can utilize this ever-growing popular medium to help grow your business brand, here are some suggestions (if you have further suggestions, please share them in the comments section below!).
You can:
Host free information seminars and webinars that showcase your knowledge and expertise;
Conduct training sessions on a particular topic in your industry;
Hold free "how to" demonstrations or tutorials of your product to show how it works or demonstrate different ways of using it;
Have "face to face" meetings with new or potential clients;
Conduct private coaching or mentoring sessions with clients;
Host private team meetings with up to 10 members at a time. This is great for discussing projects or getting feedback on common issues that require a group discussion;
Do quick tips in your area of expertise that can then be easily shared on YouTube to widen your reach;
Do a product, service or book launch and offer free giveaways or sneak peaks to those that attend.
Meet with fans who have purchased your product and offer this private session as an incentive purchase bonus.
Host regular Hangout "shows" that can build your credibility, gain a loyal following and build your reach with each show you have.
Host Q&A sessions about your product or service that answers common questions you encounter. This can be addressing pre-written questions or open up the discussion to the listeners and answer them as they come in.
There are many benefits to holding a Google Hangout (whether private or public). Here are a few main reasons why you should be looking into this platform more closely:
Builds the number of people in your circles and expands the number of circles that you have where you can add Hangout attendees to specific circles that were interested in the topic of your hangout;
Allows you to connect with people from all over the world – whether they are influencers that you want to get to know better, potential clients, or team members, it's a great way to build business relationships;
Increases your website SEO (Search Engine Optimization) where everything that happens on Google+ ends up in Google searches and that includes the resulting video of your hangout that is automatically posted in your YouTube account;
Enhances your business brand by being able to set up and operate your hangout through your Google+ Business page;
Provides additional website content where hangouts can be embedded into your site or blog to further enhance your brand and be used for ongoing replays;
Grows your Google+ community, therefore positively affecting your circle of influence and reach;
Enhances the personal connection you have with your followers, building greatly upon the "know, like and trust" factor that you want to keep in mind in whatever you do when representing your business;
Allows your shows to be easily accessible on mobile devices, iPads, desktop computers and even TVs, eliminating the challenges that other screen share or live feed applications can often have;
Best of all – it's all FREE!
One of the drawbacks to hosting Google Hangouts on Air is that it is difficult to use it as a list-building tool. However, there are a few ways of making this work:
Use 3rd party applications such as Webinar Jam that uses the powerful Google Hangouts technology to present your live webinars and makes it easy for you to set up and conduct. It's well worth checking out.

Instead of sending people directly to the Google Hangout registration page, send them to a form on your website that is connected to your newsletter list where they can submit their name and email address. Once they register, they are then taken to another page where you can embed the hangout feed into for them to watch the live show.

This method will not work for those who need to participate in the hangout, but works well for those who just want to watch.
As you can see, there are lots of reasons to host Google Hangouts. All you need is a web cam, a microphone, and a good Internet connection and you're all set!
To your success,
Susan Friesen
P.S. If you want to learn more about Google+ and other Social Media platforms, consider joining our live monthly Social Blast group coaching program where I cover these topics and other eMarketing strategies to help build your business. Learn more here: www.socialblastcoaching.com/
About the Author, Susan Friesen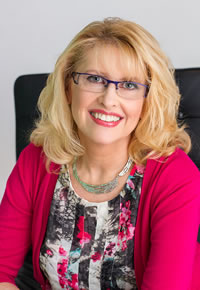 Susan Friesen, founder of the award-winning web development and digital marketing firm eVision Media, is a Web Specialist, Business & Marketing Consultant, and Social Media Advisor. She works with entrepreneurs who struggle with having the lack of knowledge, skill and support needed to create their online business presence.
As a result of working with Susan and her team, clients feel confident and relieved knowing their online marketing is in trustworthy and caring hands so they can focus on building their business with peace of mind at having a perfect support system in place to guide them every step of the way.
Visit www.ultimatewebsiteguide.ca and download your FREE "Ultimate Guide to Improving Your Website's Profitability - 10 Critical Questions You Must Ask to Get Maximum Results".