How Dana Smithers, the founder of Empowered Women In Business, Benefits from Social Media Training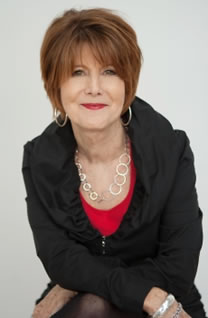 If you are struggling with how to use social media to make a massive following for your business, you'll love this interview my marketing assistant, Kristi Notto, had with Dana Smithers recently.
Dana is the founder of Empowered Women in Business and is a Certified Sacred Gifts Guide and a Certified Law of Attraction Trainer.
She was feeling overwhelmed with trying to make social media work for her business and joined my Social Blast: eMarketing for Entrepreneurs group program a few years ago to help get her the clarity and strategy she was lacking.
Read what she had to say about the difference that Social Blast made in her business: 


Kristie: Tell me a little bit about you and what you do.
Dana: My clients are women solopreneurs who are stuck in their business and not achieving the results that they want for all their hard work. I help them get aligned to their Sacred Gifts and their purpose so they can attract the right clients to build their business.
If there are emotional blocks, I support them through teaching them about the Law of Attraction, and I release negative-trapped emotions with an energy-healing process called the Emotion Code.


Kristie: What challenges were you facing with social media before you joined Social Blast?
Dana: Overwhelm mainly. There are too many people telling you what you need to be doing but not showing you 'how to' and also 'why' one social media platform is better than another.
'Too many are telling you what to do on Social Media but not showing you how' Dana Smithers
Click To Tweet

Kristie: When you heard about the Social Blast group what drew you to sign up?
Dana: Susan has been my 'web goddess' for almost 10 years and I knew if she was offering a program about how to use social media then it would be not only be professional but very informative.
I want to be 'leading edge' when it comes to coaching and mentoring my clients on what they need to be doing with social media to grow their business.


Kristie: What features of Social Blast did you find most helpful?
Dana: Susan asks what topics the group would like covered; she records each session; she has a very step-by-step approach in her material which makes her a great teacher – she makes it fun!


Kristie: What's the biggest benefit you gained as a result of being a member Social blast?
Dana: Narrowing down the number of social media platforms I was on to make my time more focused and results-oriented.
Since I also mentor women entrepreneurs in which platforms are best for them, I needed to really know how to help them build their business. Everything I learn from Susan I can pass on to them, and I know which platforms are best and I can teach them how to create visibility, get engagement and website traffic.


Kristie: Tell me a story of something exciting that you learned from Social Blast that made a difference for your business.
Dana: Not one thing, but overall I'm now feeling more comfortable experimenting with different scenarios in social media – videos, Facebook Live, checking out Instagram, posts, shares, joining groups, posting graphics versus just text.
I always learn something new on every call.


Kristie: What is the most measurable result you have seen since you joined Social Blast?
Dana: I now have a social media strategy. I spend more time in engagement either posting or commenting.
My Facebook page was hacked in the beginning of the year and my goal was for 1000 likes by the end of the year. I reached 900+ and was happy with that and implementing many of the tools and strategies Susan covered in the Social Blast group program.


Kristie: Anything else you'd like to share?
Dana: I have recommended this program to several of my clients who need more professional advice on social media – it's affordable and doesn't take them into overwhelm.
You can always go back to a recording to review something which is a great feature.


Kristie: Thanks so much Dana! We're excited about the results you got in the Social Blast program and appreciate you sharing about your experience.
Tap into the Power of Social Media Groups to
Drive Sales and Generate Leads
Here's the deal: you don't need a big list of followers, you don't need to be a guru, and you don't need to be technical when you have the RIGHT strategy.
As a member of my private Social Blast: eMarketing for Entrepreneurs Membership Program, you'll get all the knowledge you need to create a detailed plan to unleash the power of social media for your business.
>> Reserve Your Seat Now <<
See you inside!
To your success,
Susan Friesen