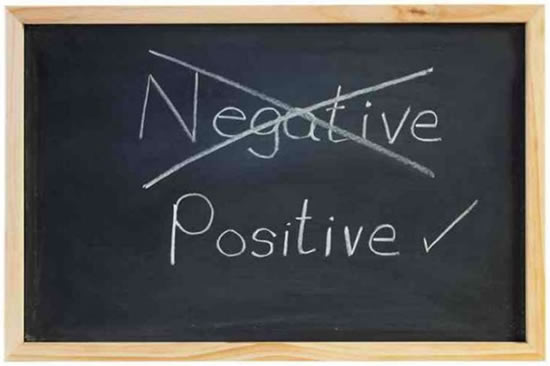 In my previous two articles 'An Introduction to the Law of Attraction'  I explained whatthe Law of Attraction really is and, how whether you realize it or not, it is always in operation.
In my second article 'How to Attract A Great Business Relationship' I took you through a step-by-step process showing you exactly how to attract a great business partner, client, strategic alliance or even support team.
In this third article 'How To Get Rid of Negative People In Your Business Using the Law of Attraction' I'll share some tools on how to get rid of negative people or at least change the vibration!
No one likes negative, cranky, whiny people in their business (or in their personal life for that matter!) and we all have them in our life at some point.
Once you learn some of the Law of Attraction tools you can decide which is going to be the best way for you to lessen the number of negative people in your world and/or keep them at a distance.
You may not like what I am going to say next however it is how the Law of Attraction works. The response you are getting is matching the vibration you are sending!
I know you don't think you are responsible for that negative person in your life but think about this…'what if' every time you had a conversation with that person or saw their name flash up on your telephone screen – you cringed or said something really negative in your head or out loud.
When you do that, since the job description for the Law of Attraction is to 'match
vibrations' you actually attracted that negative vibration.
That's the bad news and this is the good news – you can change your negative feeling in a second by 'resetting your vibration' to a more positive one. Instead of thinking you really don't want to talk to them try and think of one good thing about that person to put yourself in a positive vibration.
Another technique that works really well is once they start complaining about something ask them "So what do you want?" Often they become speechless because they just really came to you to complain and now they have to think of a solution to their own complaint!  I know most of us have family members that fall into the category of always complaining so you might just find you connect with them less and less.
Be warned though … you may find some of your business contacts may no longer want to do business with you because they are not wanting to change.

But you can change – you can use your own 'Reset Vibe' button as a simple reminder that it's just that easy to ask yourself or that negative, grouchy fellow worker, employee, contractor or anyone you have business dealings with "So what do you want?"
You are accountable for your own vibration and it's okay to tell other people to 'mind their own vibration'! People will treat you the way you allow them to treat you – so you are the one who can change the relationship by changing your words – which lead to thoughts – and those thoughts give off a vibration or feeling that give you the results you are getting.
Remember the original description for the Law of Attraction: I attract to my life and business whatever I give my attention, energy or focus to whether positive (wanted) or (negative) unwanted. So if you want to keep attracting more like-minded positive people then focus on just that.
You are never going to change anyone else however, when people see that you are always positive and upbeat they will ask you what's making you so happy. Be a great role model for others and they may just want to have some of what you have!
You can tell them that you use the Law of Attraction and focus on the things you want to have in your life. You surround yourself with positive business people and you feel good about yourself and your life!
Expect the perfect business relationships to continue to come your way and they will…and the not so desirable will fade away.
I would love for you to share your thoughts and comments below.
About the Author, Dana J. Smithers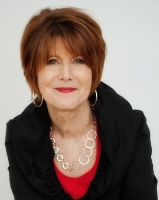 Dana J. Smithers is on a mission to inspire and empower women entrepreneurs around the world. At 50 she left a high-paying corporate job and over the years launched 3 businesses earning a 6-figure income.
As a Certified Law of Attraction Trainer she you how to use LOA tools to build a business by working on your limiting beliefs. As a Certified Sacred Gifts Guide she helps you discover what makes you feel on purpose and fulfilled. As an Emotion Code practitioner Dana knows how to release your trapped negative emotions that have built up over the years and are now holding you back from moving forward. She invites you to sign up for her enewsletter for tips, insights and inspiration and her FREE ebook 'The POWER of your WORDS' at Empowered Women in Business. She looks forward to making a real connection with you on www.FB.com/coachdanasmithers. Her NEW Law of Attraction Gratitude Journal is available on www.amazon.com.