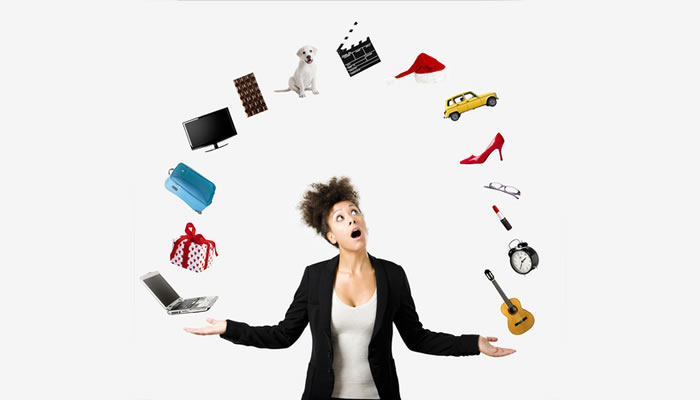 The Law of Attraction is all about vibrations and its job description is to 'match vibrations' and those are either positive or negative.
When you focus on what you want by putting out a positive vibe, the Law of Attraction is happy to bring you what you need to do, know or have.
If you find yourself grumbling about this and that in your life, how much you have to do and how you know you'll never get it all done – well, the Law of Attraction just gives you more of that madness too!
Multitasking Is Not The Way To Start Your Day
Most entrepreneurs find themselves having to play a lot of different roles in their business and wear many different hats. It's like you are a juggler with business tasks and personal tasks trying to keep them all going at the same time.
If you happen to be a mom-preneur or dad-preneur then you have the added responsibility of taking care of children too!
You might be someone who starts your day with an impressive 'To Do List' or, you might just 'wing' it and see how the day unfolds. Either way you most likely find yourself multitasking and not really accomplishing all that you wanted to.
The best way to start your day from a Law of Attraction perspective is to:
Set your intention – ask yourself how you want to see your day unfolding – put the focus only on business goals (your personal goals can be handled in a different way on a different day)
Create 3 business goals that you want to accomplish or get started on – prioritize what needs to get done by the urgency of the task (usually time sensitive)
Remove each achieved goal and continue to create another list with just 3 goals – make them manageable, realistic goals that you know you will feel better once they are accomplished
Celebrate your success – doesn't matter how you celebrate just do it and if you can put in some movement with your celebration (happy dances are good) to anchor this great feeling in your body, all the better
Do 'segment intentions' – if you find yourself pulled away from something you had prioritized because something just came to you that is time sensitive then, set another intention
Focus On What You Want and Not On What You Do Not Want
You may have never thought of this but everything you decide you 'want' you arrived at that decision by noticing what you 'do not want'. In Law of Attraction lingo we call this getting to CLARITY from CONTRAST.
When you go into a new restaurant you finally decide what you do want by looking at everything you don't want. You use this technique throughout your personal and professional lives whether you are aware of it or not.
If you are working on several different projects, think about narrowing those down and focus on  only 1 or 2 and until you have achieved what you wanted to achieve.
When you are unfocused and have too many goals or projects on the go then you are being 'wishy washy' and the Law of Attraction doesn't know what you really want so it too, will dilute what you manifest.
Take 1 project and create a list of everything you 'Don't Want aka Contrast' and then create another list of everything you 'Do Want aka Clarity'.
Delete everything you don't want and focus only on the new list which gives you the clarity of what you do want!
About the Author, Dana J. Smithers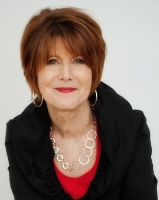 Dana J. Smithers is on a mission to inspire and empower women entrepreneurs around the world. At 50 she left a high-paying corporate job and over the years launched 3 businesses earning a 6-figure income.
As a Certified Law of Attraction Trainer she you how to use LOA tools to build a business by working on your limiting beliefs. As a Certified Sacred Gifts Guide she helps you discover what makes you feel on purpose and fulfilled. As an Emotion Code practitioner Dana knows how to release your trapped negative emotions that have built up over the years and are now holding you back from moving forward. She invites you to sign up for her enewsletter for tips, insights and inspiration and her FREE ebook 'The POWER of your WORDS' at Empowered Women in Business. She looks forward to making a real connection with you on www.FB.com/coachdanasmithers. Her NEW Law of Attraction Gratitude Journal is available on www.amazon.com.