Today's eTip is about how your website affects your potential leads
Listen to today's 1 minute tip to find out how your website could be turning off qualified leads and what you need to know about the importance of having a brand identity.
Many new entrepreneurs aren't very aware of branding and this can be their biggest obstacle they face in attracting qualified leads and paying clients.
Why? It's because of the perception potential clients have of you the moment they visit your website, see your social media profile or even see you in person.
You only have a few seconds for people to decide if they will find you credible or not and since your website is your primary marketing platform that you have, it's imperative that your visitors get the best impression of you and your business instantaneously.
And that all happens through defining your brand identity and having a website that accurately reflects that brand.
If your site visitors are turned off by an amateurish looking website that is representing your business, they most certainly will not be interested in doing business with you.
Or what could happen is you will be giving off the impression that you offer low prices just by the way your website looks and you will end up getting leads expecting to pay low prices.
Have you built your own website in hopes to get something up quickly and cheaply? If so, as proud as you might be with your accomplishment, take a critical look at how OTHERS are perceiving you and your business when they visit it.
Are they getting the feel that you are professional? Experienced? Offer high Quality? Or are they seeing a poor and cheap representation instead and just the opposite is happening?
I'd love to hear what you think – do you think websites play an important role in your potential client's perception of you? Share your thoughts in the comments section or if you have a question, I'd be happy to answer.
To your success,
Susan Friesen
P.S. For more tips on how to make your website get you the results you're looking for, sign up for my free guide today. CLICK HERE: www.ultimatewebsiteguide.ca
About the Author, Susan Friesen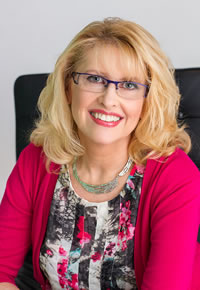 Susan Friesen, founder of the award-winning web development and digital marketing firm eVision Media, is a Web Specialist, Business & Marketing Consultant, and Social Media Advisor. She works with entrepreneurs who struggle with having the lack of knowledge, skill and support needed to create their online business presence.
As a result of working with Susan and her team, clients feel confident and relieved knowing their online marketing is in trustworthy and caring hands so they can focus on building their business with peace of mind at having a perfect support system in place to guide them every step of the way.
Visit www.ultimatewebsiteguide.ca and download your FREE "Ultimate Guide to Improving Your Website's Profitability - 10 Critical Questions You Must Ask to Get Maximum Results".