Today's eTip is about incorporating newsletters into your regular marketing schedule.
Listen to today's 1 minute tip to find out how important sending out consistent newsletters is and the benefits you'll reap by doing so.
For many years, newsletters fell to the bottom of my priority list. I was lucky if I got a newsletter out every 3 or 4 months. Looking back, I was practically wasting my time.
Back then, I was missing the whole point of newsletters. And if you're thinking the point of them is to sell something to your list, keep listening because that's not what they're here for!
Newsletters offer a way to share advice and build your credibility and expertise about your industry in your followers eyes.
More importantly, it's a means to touch bases with the people who put their hand up and said, "Yes, I want to hear from you." By sending consistent newsletters to your list, you are essentially reminding those followers of who you are, what you do and to remind them to keep you in their sights for when they do need your product or services.
Selling should be the last thing on your mind with your regular newsletters. Instead, offer great value that you know your followers will find useful and you will naturally get leads who respond that are interested in your service offerings when the time is right for them.
I'd love to hear what you think – do you have a newsletter that you send out regularly? Or is your list laying dormant, with months in between sendouts? Share your thoughts in the comments section or if you have a question, I'd be happy to answer.
To your success,
Susan Friesen
P.S. For more tips on how to make your website get you the results you're looking for, sign up for my free guide today. CLICK HERE: www.ultimatewebsiteguide.ca
About the Author, Susan Friesen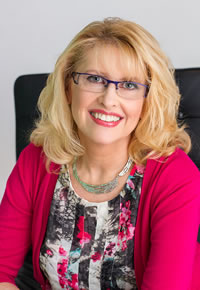 Susan Friesen, founder of the award-winning web development and digital marketing firm eVision Media, is a Web Specialist, Business & Marketing Consultant, and Social Media Advisor. She works with entrepreneurs who struggle with having the lack of knowledge, skill and support needed to create their online business presence.
As a result of working with Susan and her team, clients feel confident and relieved knowing their online marketing is in trustworthy and caring hands so they can focus on building their business with peace of mind at having a perfect support system in place to guide them every step of the way.
Visit www.ultimatewebsiteguide.ca and download your FREE "Ultimate Guide to Improving Your Website's Profitability - 10 Critical Questions You Must Ask to Get Maximum Results".