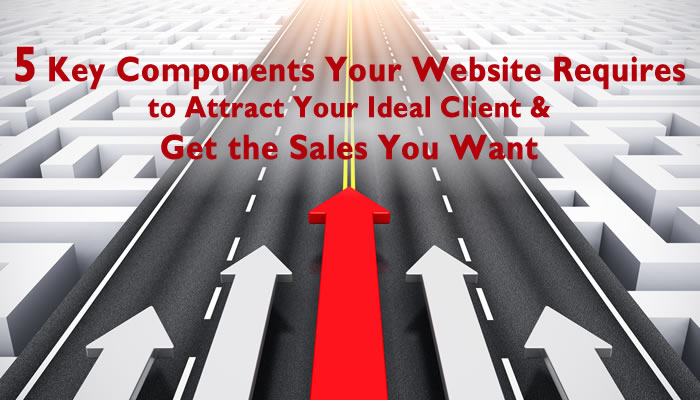 5 Key Components Your Website Requires to Attract Your Ideal Client and Get the Sales You Want
Is your website attracting the right people who are actually interested in purchasing from you?
Or is it just sitting there and not really accomplishing what you hoped it would?
Every business owner wants to get more qualified traffic to their site and then convert that traffic into sales. I mean there'd be no point in having one if that weren't the ultimate goal!
But it seems to me a lot of business owners miss the mark in HOW to make that goal a reality.
The truth is, you're not going to get the results you want from a purchased WordPress theme or worse, a free WIX or GoDaddy site.  Sorry, but throwing up a cheap, pre-built site just for the sake of having something up is not going to win you any Brownie (or Scout) badges in the Business Marketing category (if there is such a thing??)
Why? Because those types of free, low-cost or DIY sites are not going to do the job you want them to unless you have expertise in all of the different factors a website requires that converts visitors into buyers.
Free, low-cost/DIY websites won't get results unless you have lots of web development expertise
Click To Tweet
This is why we design and build custom websites and never touch the purchased themes or drag and drop DIY sites. They simply aren't going to get the job done that our clients expect.
What do I mean by that?
First, it's important to understand your website serves many purposes such as:
A way to showcase your business and its offerings
A means for constant marketing and promotion 24-hours a day
A platform that emphasizes your brand positioning
A facility for converting visitors into paying customers
A device for attracting your ideal clients into your sales and marketing funnels so you can continue to nurture them
And in order to accomplish all of that, a lot of planning, strategy and design needs to take place.
To have a lead-generating website, a lot of planning, strategy and design is first required
Click To Tweet
This article provides five factors that go into building and promoting a website that converts. Each factor requires the right expertise to make your site a client-attracting, lead-generating machine:
'Cheap and Easy' Could Be Costing You Qualified Business Leads
As you can see there are several factors involved in having a website that will actually get you results.
So before you convince yourself the cheap and DIY route is the best way to go, take into consideration how much potential business you could be losing because your primary piece of marketing, your virtual storefront if you will, is not appealing to the right people.
If you're worried your website is not reaching its true potential, give us a call and let's discuss how we can turn that around for you.
To your success,
Susan Friesen
P.S. If you liked what you read here, you will want to sign up for my newsletter where you'll get notified every Tuesday of that day's blog post. Click here to also receive our free website guide: www.UltimateWebsiteGuide.ca
P.P.S. If you found this article helpful, please share it with your Twitter followers:
Here's How to Ensure Your Website is Ideally Positioned For Your Target Market from @eVisionMedia
Click To Tweet
About the Author, Susan Friesen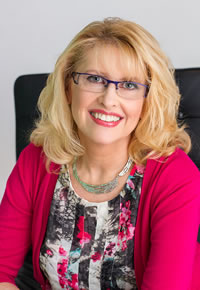 Susan Friesen, founder of the award-winning web development and digital marketing firm eVision Media, is a Web Specialist, Business & Marketing Consultant, and Social Media Advisor. She works with entrepreneurs who struggle with having the lack of knowledge, skill and support needed to create their online business presence.
As a result of working with Susan and her team, clients feel confident and relieved knowing their online marketing is in trustworthy and caring hands so they can focus on building their business with peace of mind at having a perfect support system in place to guide them every step of the way.
Visit www.ultimatewebsiteguide.ca and download your FREE "Ultimate Guide to Improving Your Website's Profitability - 10 Critical Questions You Must Ask to Get Maximum Results".