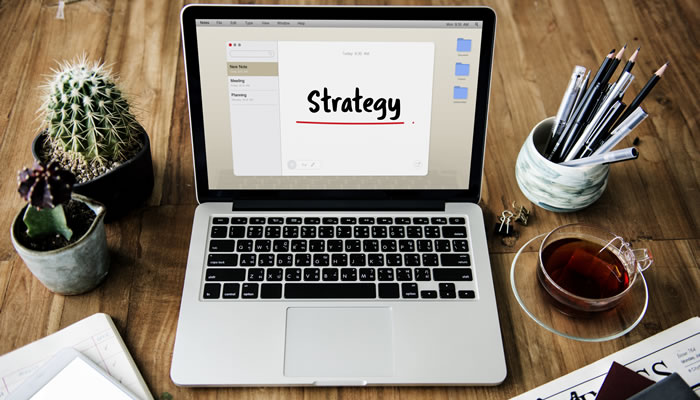 Using these project management concepts will increase your chances of success
Entrepreneurs, by their very nature, are big thinkers with big plans who want to make a big impact in the world. As an entrepreneur / small business owner, I get it – I do too. I also understand how many distractions there can be vying for your time every day.
After a long career with large corporations and earning my Six Sigma Green Belt, I realized that many of the things that worked well for me work equally as well in small businesses. 
Investing the time upfront to prepare your project plan and get everyone onboard is time well-spent.
Click To Tweet
Project management is one of those critical skills that I believe every business owner should learn to do well.  I know how many distractions come up that could easily derail your goals if you don't focus on doing the important things first.
Let me explain how you can utilize this skill to grow your business.
Decide on your next big project goal

Write down the name of the project and create a charter. The charter describes briefly what results you expect to accomplish.

One of the many advantages of preparing a charter is that it forces you to clearly articulate what you really want. Once you know what your goal is, plan the steps to get there rather than just "winging" it and hoping for the best.

For instance, is your project designed to:

Save money?
Increase sales?
Increase the number of email addresses you have in your management software?
Get more speaking gigs?
Write a book?
Increase the number of high-paying clients?
Create a new group or online program?

Identify the scope of this project

Keep the project small, focused and manageable. If it's too big, chances of success are lower because there are so many moving parts that might compete for your time or resources. When you write your scope, list what you will do — and what you will not do.

For instance, if you are working on increasing your visibility to your target audience you might consider a project around Facebook or LinkedIn. I recommend that you pick just one of them and knock it out of the park. In this case, if you picked Facebook, then state that this project does not include LinkedIn.

Then you can do a separate project to work on LinkedIn with its own timeline and deliverables when you are ready.

Define your baseline and your goal

This will help you know where you are today and where you plan to be upon completion of this project. For instance, say you want to increase the number of people whom you can send marketing emails to.
You need to know the number of contacts today as well as the number you want to have at the end of the project. If it's annual sales, then it's easy to look at the past 12 months to get your actual sales. Then just set your goal as a dollar or percentage above the baseline.

List each major step of the project.

Include the name of the person responsible for completing each major step, and when each step will be accomplished.

Oftentimes, one person cannot complete their step until someone else finishes theirs, so it's important to understand the interdependencies.

Determine the start and completion dates.

Once you will have the start and completion dates, you will be able to identify milestones along the way.

This will help you stay on track and accomplish your goal without a lot of stress, wasted time or forgotten steps.

Prepare a budget

The budget will define how much you will spend to accomplish the goal and when the money needs to be available. Your project may be designed to save money, such as taking on the marketing of your program yourself or changing vendors.

In this case you would list when the savings will start showing up and how much more you will have in your bank account at the end of the project.

Make a list of resources

These are the resources you will need to accomplish the project. Are you going to do everything yourself or will you have a virtual assistant?

Will you hire someone to prepare marketing materials, or to create your website, Facebook posts or a LinkedIn profile?

Communicate clearly to everyone involved in the project

And by clear, I mean precise, with no room for guessing or individual interpretations about what others think you want. Draw pictures, share examples and learn to speak their language if you are talking to technical people.

Once you know who's on your team, make sure they have an opportunity to provide input. One of them could hold that one big idea that will take your project from good to great.

Have a brainstorming meeting – it's is a great way to get everyone's ideas and come up with a plan better than you could ever do on your own. After all, that's why you invited the best & brightest to join your team in the first place, right?

This process also guarantees that you have buy-in on the project and that everyone knows the objectives and their role in accomplishing them.

Set up regularly scheduled meetings on your calendar

This schedule will help you review progress, clear up any confusion, remove any barriers and provide direction.

There is nothing worse than getting close to your project completion deadline only to realize that what you are getting is not at all what you expected! Especially if it all could have been avoided if you had set up the time to check in on the progress. Inspect what you expect!

Set up team ground rules

The ground rules can include frequency/length of meetings, notifying you in advance if they are going to miss the meeting, how conflicts will be handled and agreement by all that they will show up to the meetings prepared with their deliverables or notifying you well in advance if they are at risk of missing any critical milestones.

Sign your charter

I know – this might sound cheesy. But it really isn't. This is a commitment you are making to yourself and the simple act of dating it, signing it and putting it up on your wall where it is literally in front of you all the time will make it much more likely that you will follow through and reap the benefits.

Celebrate your wins along the way

This doesn't have to be at a high cost – it can be a simple "Thank You" card to one of your resources who delivers on schedule or a group dinner or pizza or a Starbucks gift card.

A little goes a long way in motivating yourself and those on your team when appreciation is shown.
Your chances of reaching and most likely hitting it out of the park increase dramatically. And remember, the best way to eat an elephant is one bite at a time.
About the Author, Katherine Hartvickson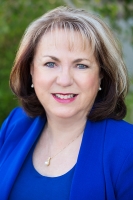 Katherine Hartvickson is the founder and president of Hartvickson & Associates, Inc. dba Quantum Ascendance. She is an experienced business consultant and success coach. Since leaving the corporate world in 2009, her clients include business owners and other seriously committed professionals and entrepreneurs who want to gain the confidence and skills to break through the barriers of success and achieve their ideal life.
What separates her service from others is her experience in leading large teams and developing top performers in corporate environments and because of this, clients achieve individual & financial rewards and the recognition they earned without sacrificing their personal life. If you are interested in knowing more, she can be reached at www.QuantumAscendance.com.