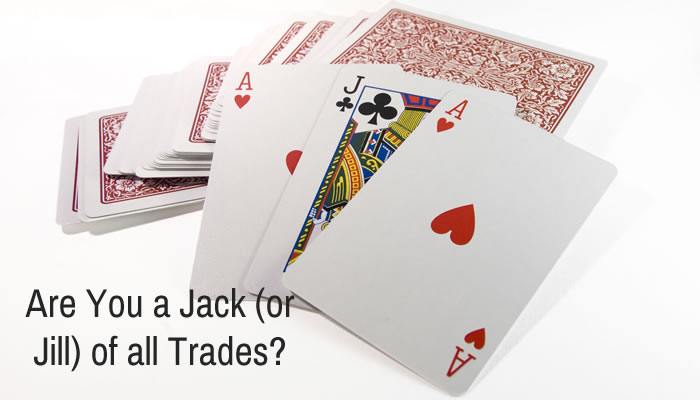 Why focusing on your core competency will get you greater returns and more referrals
Have you ever hired someone to do a job believing they were the expert you needed to fix the washer or repair your car?
When the washer leaks again or the car breaks down within 24 hours of having it fixed, it is incredibly frustrating.
You thought you had the right company to do the job but instead, you find you hired a 'Jack of all Trades.'
Unfortunately, the world is full of companies who pass themselves off as experts, but they are really generalists in their trade.
Now, I'm not saying most businesses do a lousy job.
I'm just saying that if a company is a 'Master' of their industry and knows their business, it can help that business to stand out from the competition.
And who doesn't want to stand out?
Becoming a 'Master' in your field also leads to making better business decisions when hiring the right people and identifying the necessary up-to-date training.
It also incites innovative thinking by setting the performance bar higher. We ask, "How can we do it better, faster or more efficiently?"
Masters of the business game want, and more often than not, success in turning customers into raving fans.
Here are a couple of additional benefits to discarding the 'Jack (or Jill) of all Trades' label:
It becomes easier to create a clear marketing message. Once a business has identified its special differentiator, the messages can focus in on what your company does best.
The customer may demand a higher quality of work from you, but you can charge higher rates.
You don't always need to chase new markets. Referrals will come naturally as the standards of excellence are established and delivered. This may save marketing dollars.
So, is it time to do a business review?
Is your business a 'Jack (or Jill) of all Trades'?
If so, perhaps it is time to shift the vision and examine how your organization can become a 'Master' or more of a Master of the business game. It's worth the effort it will take to get you there.
The added bonus? More money in your bank!
About the Author, Pamela Chatry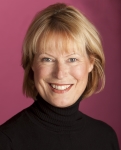 Do you work too hard? Is your business in chaos? If you are struggling with business issues, contact Pamela Chatry for a complimentary assessment. Pamela has been a trusted and highly respected Business Consultant, Mentor for Women in Business, Self-Employment Advocate, Trainer and Keynote Speaker for over 25 years.
Visit www.pamelachatry.com or call her at 778-856-8970 for help in getting your business to its fullest potential.