You may know Ali Brown from ABC's "Secret Millionaire" and her excellent entrepreneur resources she offers. She's someone I've been  following for years and truly trust her teachings when it comes to business success. Her insights are a *must-read* for any business owner . . .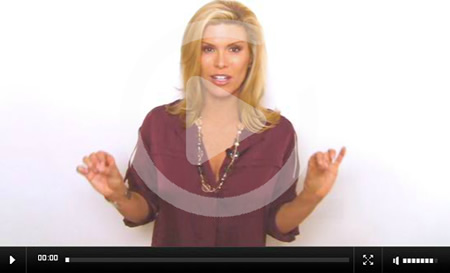 Here's what Ali says… "The biggest problem I see business owners make is they get used to getting by, and flying by the seat of their pants. For example, perhaps they just rely on the occasional referral, and they don't even have a system to get clients or customers. Their business has no true foundation to stand on. Then, when a strong wind comes by and knocks it all down, they are devastated. It's over.
NOW, more than ever, it's CRITICAL for you to *take control of your business and take control of your income*.
You have no choice… except to ELEVATE.
By gaining solid skills on how to promote and grow ANY business, YOU can create wealth again and again. THAT is financial freedom!
There has NEVER been a better time to create your OWN economy, invest in yourself, and shape your future. All you need is the system."
To help you, Ali has created a BRAND NEW video series that includes detailed, step-by-step training.
It's called "Elevate Your Income: Top Strategies to Boost Your Business Fast!" and it's absolutely FREE.
To get started now, go to
https://alibrown.infusionsoft.com/go/elevate/evision/
and you'll get access to the first video right away.
I highly recommend watching this series – Ali always offers excellent tips and strategies that any business person can use and since it's free, you have nothing to lose and a whole lot to gain!  Go ahead and sign up here and don't miss out:
https://alibrown.infusionsoft.com/go/elevate/evision/
Sue