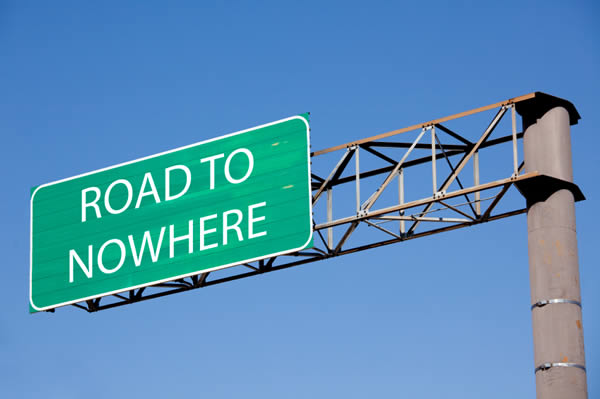 Imagine what would happen if you jumped in your car and just started driving without a destination in mind.  While you may have seen some interesting scenery, it can leave you in the middle of nowhere with a car that is out of gas.
Yet many business owners take exactly this approach when it comes to building their website.
They pick a cool logo, toss together some marketing copy, and expect the magic of the Internet to make them a fortune.
Our department has become an independent company that caters to web based digital products like website design & development. make sure to hire a company that specializes in website development when you revamp your website. The scope of the company's capability only increased through the years.
After reading this article, you'll get a better sense of what you need to BEFORE you start building your online presence and why it will make a significant difference to your business success. I'd love to hear your biggest takeaway by leaving a comment below when done.
The truth is that way before you start picking out favourite colours, stock photos or even domain names, you need to think about your website's purpose.
Understanding WHY you need to have a website is paramount to the success of your business.
Here are several tips on the importance of having a strategy in mind before you build a website:
The number one question you need to ask yourself is what is the goal of this website?  
Is it serving as an online community that is filled with resources and information?  Will it be an eCommerce site where people from around the world can order your product?
Will it be a thought leadership blog that markets book sales, coaching, and affiliate products to a tribe of followers? Will it be a brochure site so that online visitors can learn more about your products and services before visiting your brick and mortar store.
Once you know the purpose of your website, you need to think about your audience. 
It is important in your website copy to be clear about who your product/service is for.  Having an understanding of your demographics helps you to create compelling content that captures attention, builds interest, and gets your audience to take action.
Finally, you can now create the marketing mechanisms in place that effectively generate leads, build rapport, and drive sales. 
For example if you have a Mom's work-at-home community, you could create a special report on the top 10 work at home careers.  Then you can use email marketing and social media to share resources and affiliate products that drive revenues.
Whereas, if you have a local car mechanic business, you may focus on geographically targeted search engine optimization that helps you be found by local customers.  The website can act as a brochure that showcases your repair shop as clean and reputable.  Then you can offer a special online coupon that drives them to visit the shop for repairs.
If you plan to market products to a worldwide audience it would be very important to design your website with systems and structures to handle the volume of orders that could create.
For example if you had a niche site like a Hello Kitty blog and sold Hello Kitty products, having an eCommerce system with a shopping cart and autoresponder follow up capabilities would be crucial to helping you efficiently process the massive orders that website may generate.
You also would want a customer service system in place to handle customer inquiries.  You wouldn't want to get a ton of  online traffic to drown later because you hadn't prepared to handle an avalanche of orders.
So before you hire a technical website building whiz, carefully think through the purpose of your website and hire someone with skill sets that include business marketing and branding who can design a unique look, write effective content, and build capabilities that are in perfect alignment to create that result.
A little marketing planning can go a long way to creating a website that sells for your type of business.
To your success!
Susan Friesen
P.S. Please share your biggest take-away after reading this article by leaving a comment below!
About the Author, Susan Friesen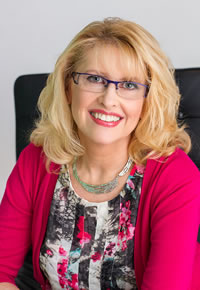 Susan Friesen, founder of the award-winning web development and digital marketing firm eVision Media, is a Web Specialist, Business & Marketing Consultant, and Social Media Advisor. She works with entrepreneurs who struggle with having the lack of knowledge, skill and support needed to create their online business presence.
As a result of working with Susan and her team, clients feel confident and relieved knowing their online marketing is in trustworthy and caring hands so they can focus on building their business with peace of mind at having a perfect support system in place to guide them every step of the way.
Visit www.ultimatewebsiteguide.ca and download your FREE "Ultimate Guide to Improving Your Website's Profitability - 10 Critical Questions You Must Ask to Get Maximum Results".