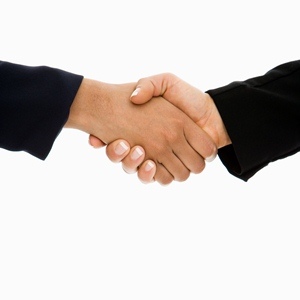 Creating success is about having a process to follow, discovering what works, and replicating it. Stepping past your personal fear of selling in order to become a sales success story is no different. It's a process.
The Source: False beliefs about the sales process manifest as personal fear and trigger resistance.
Fear toward selling can surface anywhere in the sales process. When fear strikes, it's a result of the misinformation and incorrect assumptions about selling that you have internalized as your own personal false beliefs. These deeply rooted false beliefs influence your attitude about sales, selling behavior, and your ultimate sales success.
The Tools: Replace your old negative beliefs with new positive ones to eliminate fear and resistance.
Fear and resistance can be eliminated at any time by uprooting the old negative thoughts that are fueling your fear and replacing them with new positive "Alternative Selling Perspectives." Being coachable and open to new selling experiences are essential to converting fear into successful selling.
Embracing a new perspective about sales will shift your entire paradigm.
Referrals:  Do you resist asking for referrals, don't want to impose? The truth: People don't mind being asked for referrals because they enjoy helping. But, don't sit back and wait. People forget and you asking is just the reminder they need. So just ask, "Do you know anyone who I should be helping?"
Closing: Do you avoid closing, not sure what to do or say? The truth: People don't always know when your presentation is over or if it's time to buy. You may be talking, waiting for them to buy, while they are waiting to buy until after you stop talking. Try this simple closing question, "Seems like a good fit, do you see any reason to wait or shall we move forward?"        
The Process: Action Steps; shift your perspective, embrace your fear, create your success.
Make no assumptions. The only thing I know for sure about assumptions is that they are wrong.
Identify false beliefs. Pay attention to your thoughts when you feel fear or resistance rise up.
Imagine a time of success.  Download the feelings, remain focused and imprint that experience.
Believe in yourself. Look back at the trail of success that you've already achieved in life. Have no doubt about your ability to overcome fear and learn to sell stress free.
Visualize. Imagine yourself moving past the fear, having already accomplished whatever it is you have been resisting like closing the sale or qualifying the prospect.
Ask questions. The more you clarify and verify, the faster you will realize that your fears, your negative beliefs, and your assumptions are simply not valid.
Replace those old negative beliefs with positive beliefs. Embrace new alternative perspectives.
Rely on your sales process.
Don't worry about making mistakes.
In fact, it's better if you are not too polished. Being authentic and genuine is what builds trust so practice to relax not to be flawless.
Be your own cheerleader, but find supportive people, a mentor, or a coach to provide constructive feedback. Ignore your fear, abandon assumptions, ask questions, relax and enjoy the process you will be amazed by the success!
About the Author, Anne D. Johnson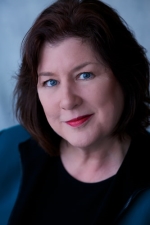 Anne Johnson, the Bold and Classy Selling Consultant has a genuine passion and natural talent for teaching everyone how to overcome their personal fear and resistance toward selling, close sales quickly without feeling pushy or aggressive, and truly thrive during challenging economic times.
Her compassion and interest in people from all walks of life, coupled with her experience working in a variety of business settings with entrepreneurs, business owners, executive leadership and sales teams from numerous industries has given her a keen insight, an ability to understand people, to know what they need to succeed, and the skills to provide Bold & Classy Selling Systems that really work!
Increase results and boost personal wealth by signing up for Anne's free MP3 download, "The 3 Secrets to Selling More Than You've Ever Sold Before".