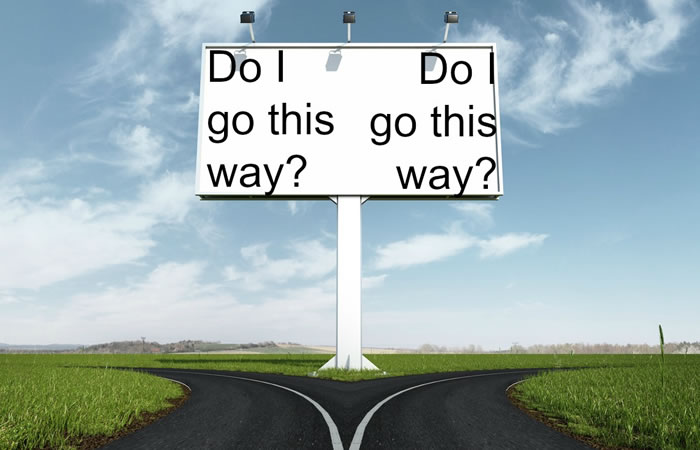 Every entrepreneur comes to a place in their personal and business life where they have to make a choice. That choice requires they make a decision and answer this question "Do I go this way or, do I go that way?" And, it's not always easy making a decision when it's related to your business.
Factors To Consider In Your Business
There are many factors for you to consider like business relationships, your finances and the health of your business.
For example you might be in a place in your business where you need to decide if you want to hire a virtual assistant, a social media person or invest in a coach or a new training program. How does every decision affect your finances and the health of your business and your own personal health?
If you are in a business relationship you might have to decide how much time you spend with some clients over other clients.
Does every relationship have the same value in terms of the financials but also the personal satisfaction of the relationship?
There Is A Process To Make the 'Right' Decision At This Time
Every decision that you make is going to have a consequence in your life. It's often a good idea to take some time and really think through the decision you have to make.
If you have good support from entrepreneurs that you respect and appreciate seeking advice from, then engage them in the process to help you.
Base Your Decisions On These 7 Factors:
Try the decision on for size – in other words just as if you were trying on a new outfit you want to 'see' what that would look like for you – run the movie to the last scene
Think about all the possibilities –for each decision you are going to make
Think about the consequences – if you choose one over another
Think about the consequences – if you do nothing
Pay attention to how you feel – which decision feels like a better decision in your body (aka gut feeling)
Check in with your heart – if you have heart-based business does the decision you are going to make warm your heart
And finally…
If there was nothing holding you back – no self-doubt about your ability to achieve the success you want if you take the fork in the road that feels right to you, no big fear around money issues and you had the energy to do the work you desire to achieve – which road would you go down?
Your Next Steps Once You Decide Which Road To Go Down
Commit to the road that you decide to travel down
Stick to the decision you have made
Focus one hundred percent on the new road ahead of you
Release any fear about this being the right road now
From a Law of Attraction perspective, the more attention, energy and focus you put on your decision, the greater will be your ability to attract what you want. And if you base your decision on answering 'How may I serve?' the more heart-centered clients you will attract.
About the Author, Dana J. Smithers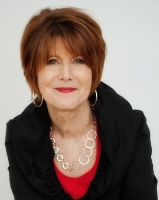 Dana J. Smithers is on a mission to inspire and empower women entrepreneurs around the world. At 50 she left a high-paying corporate job and over the years launched 3 businesses earning a 6-figure income.
As a Certified Law of Attraction Trainer she you how to use LOA tools to build a business by working on your limiting beliefs. As a Certified Sacred Gifts Guide she helps you discover what makes you feel on purpose and fulfilled. As an Emotion Code practitioner Dana knows how to release your trapped negative emotions that have built up over the years and are now holding you back from moving forward. She invites you to sign up for her enewsletter for tips, insights and inspiration and her FREE ebook 'The POWER of your WORDS' at Empowered Women in Business. She looks forward to making a real connection with you on www.FB.com/coachdanasmithers. Her NEW Law of Attraction Gratitude Journal is available on www.amazon.com.