Today's video eTip will dive into business branding. Watch today's video tip to find out why almost everyone has different ideas about what business branding actually is and how you can navigate through that confusion.
What is business branding?
Some people think it's just your logo.
Other people think it's your website.
Yet other people think it's your tagline.
The truth is, your branding is actually the representation of the essence of your business. It encapsulates both you and your business so that people get a feel for what it would be like to either work with you or purchase one of your products.
What is your unique selling position?
The first thing you need to do in order to establish a brand is to fully understand how you want your business to be positioned in respect to your competition; what do you want your reputation to be within your industry and who is your ideal target market?
Ultimately, exploring these elements will help you determine what people would say about your brand after they've interacted with it in some manner. In doing so, you can then emulate that "brand story" if it fits your vision or adjust your positioning accordingly to produce an identity that's more in-line with your business goals.
Making sense of it all
If you're new to the world of branding and marketing, it's not always easy to formulate a branding strategy that consistently delivers that "brand story" to your audience. There's too many elements to keep track of and oftentimes your message can become disjointed and malformed, like a game of telephone.
I can help you with that.
I specialize in streamlining your brand to fit a cohesive narrative that encompasses your logo, website, social media and all supporting marketing materials. Taking this integrated approach is the reason why my clients have so much success with their branding – I help connect your brand with the right audience who are ready, willing and able to do business with you.
If you have any questions about branding or anything at all, feel free to leave a message in the comment section below and I'd be happy to answer. Or if you are interested in more information about how to market your business, sign up for my free newsletter.
Until next time,
Susan Friesen
P.S. New to Social Media and online marketing or finding it overwhelming and confusing? Check out AMPLIFY! Business Academy. It's a monthly group coaching program for those just starting out or wanting more advanced strategies to help with their online marketing and social media efforts.
>> CLICK HERE FOR DETAILS
About the Author, Susan Friesen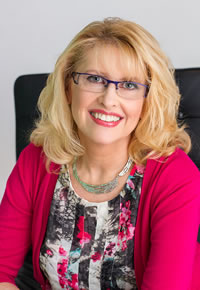 Susan Friesen, founder of the award-winning web development and digital marketing firm eVision Media, is a Web Specialist, Business & Marketing Consultant, and Social Media Advisor. She works with entrepreneurs who struggle with having the lack of knowledge, skill and support needed to create their online business presence.
As a result of working with Susan and her team, clients feel confident and relieved knowing their online marketing is in trustworthy and caring hands so they can focus on building their business with peace of mind at having a perfect support system in place to guide them every step of the way.
Visit www.ultimatewebsiteguide.ca and download your FREE "Ultimate Guide to Improving Your Website's Profitability - 10 Critical Questions You Must Ask to Get Maximum Results".