If someone nominates you for a business award in your sphere of influence, the advantages to your brand are pronounced.
What many don't know is: your brand can also reap some killer rewards when you're the one doing the nominating.
Business Advisor and Mentor Pamela Chatry explains in this quick interview after we were both nominated for a Woman of Worth Award:
What's the value of nominating someone for a business award?
The value lies in reciprocity.
Of course, the act of giving recognition is, in itself, rewarding. But you can also use that opportunity to benefit your own brand.
Here's how that works:
Usually, when you nominate someone for any kind of business award, they reciprocate, which opens up avenues for some wickedly effective networking.
Additionally, you get recognition from other influencers whose words have more weight than your average reference.
So, even if there's a nomination fee, that amount means precious little when you consider the untapped return on your investment.
You'd be hard-pressed to find a more effective use of your advertising dollars.
If you have any questions about nominating a business for an award, feel free to leave a message in the comment section below and I'd be happy to answer. Also, if you're looking to boost your digital marketing to the next level, sign up for my free newsletter.
Until next time,
Susan Friesen
P.S. New to Social Media and online marketing or find it overwhelming and confusing? Check out AMPLIFY! Business Academy. It's a monthly group coaching program for those just starting out or wanting more advanced strategies to help with their online marketing and social media efforts.
>> CLICK HERE FOR DETAILS
P.P.S. If you found this article helpful, please share it with your Twitter followers:
What A Business Award Nomination Can Do For Your Brand
Click To Tweet
About the Author, Susan Friesen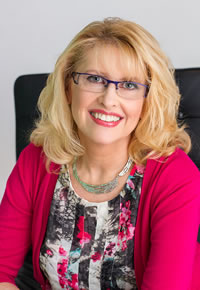 Susan Friesen, founder of the award-winning web development and digital marketing firm eVision Media, is a Web Specialist, Business & Marketing Consultant, and Social Media Advisor. She works with entrepreneurs who struggle with having the lack of knowledge, skill and support needed to create their online business presence.
As a result of working with Susan and her team, clients feel confident and relieved knowing their online marketing is in trustworthy and caring hands so they can focus on building their business with peace of mind at having a perfect support system in place to guide them every step of the way.
Visit www.ultimatewebsiteguide.ca and download your FREE "Ultimate Guide to Improving Your Website's Profitability - 10 Critical Questions You Must Ask to Get Maximum Results".