Today we're going to look at how to use content marketing to drive traffic to your website from Twitter.
Make Sure You Have the Right Content
The first thing to cover is that when doing content marketing be sure to have unique content that is applicable to your target market.
Make sure you take into account demographic information when creating your content so you make and share the right information for your desired audience.
Using Twitter to Promote Your Content
This video is about driving traffic to your blog with a focus on using Twitter for content marketing.
Post about your blog/content on Twitter often because it drives users towards your content.
Try 10 – 15 Tweets per day about your content spread throughout the day.
Don't worry about how recent the content has been produced ad instead focus on its relevance to your users. If it's still relevant then keep sharing!
Even if its 2- 3 years old you can keep sharing it. Users may have forgotten they saw it the first time or it may not have been relevant to them before but is now.
Share other user's content as well if it is useful to your users and compatible with your content and brand.
Get yourself a tool like Hootsuite that allows you to schedule your tweets throughout the day.
Schedule your tweets so they appear when you know your followers are going to be online.
Hootsuite has a great auto-schedule tool you can use for this.
When you have a new article on your blog you can share that 2 -3 times per day right up until you post your next new blog post.
Try varying the title/tweets though so it's not repetitious.
Add hashtags that are relevant to the content you're sharing. For my video eTips I use #eTip.
You can even ask for a retweet. Try Please RT and sometimes people will share it!
Try the paid reach options. It will help get your content and brand out to many more people.
The more who see it the more chances you have of someone signing up or purchasing from you or signing up for your newsletter.
Sign up for our newsletter to receive weekly tips on marketing online for entrepreneurs!
Until next time,
Susan Friesen

What If You Could Learn Social Media and Online Marketing Each Month With Ease – all at your own pace?
If you are new to Social Media and online marketing or find it overwhelming and confusing, my monthly group coaching program, AMPLIFY! Business Academy is a perfect way for you to incrementally learn the best strategies and tactics to help you grow your business online.
Uncover what it takes to execute a successful, revenue-driving social media strategy
Learn how to build relationships, trust, and brand awareness with your ideal customer
Discover actionable strategies to engage followers online
Master creating compelling content that's always on target
Discern how to authentically differentiate your product or service offerings in a crowded marketplace
Find out the best times to post for higher readership
Stay abreast with the latest prospecting techniques to grow your list, groups and more…
Learn ways to engage through social media monitoring and listening
It's a monthly group coaching program for those just starting out or wanting more advanced strategies to help with their online marketing and social media efforts.
› CLICK HERE FOR DETAILS
About the Author, Susan Friesen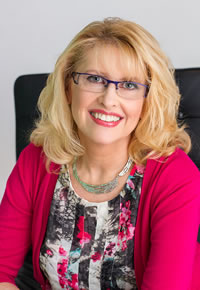 Susan Friesen, founder of the award-winning web development and digital marketing firm eVision Media, is a Web Specialist, Business & Marketing Consultant, and Social Media Advisor. She works with entrepreneurs who struggle with having the lack of knowledge, skill and support needed to create their online business presence.
As a result of working with Susan and her team, clients feel confident and relieved knowing their online marketing is in trustworthy and caring hands so they can focus on building their business with peace of mind at having a perfect support system in place to guide them every step of the way.
Visit www.ultimatewebsiteguide.ca and download your FREE "Ultimate Guide to Improving Your Website's Profitability - 10 Critical Questions You Must Ask to Get Maximum Results".