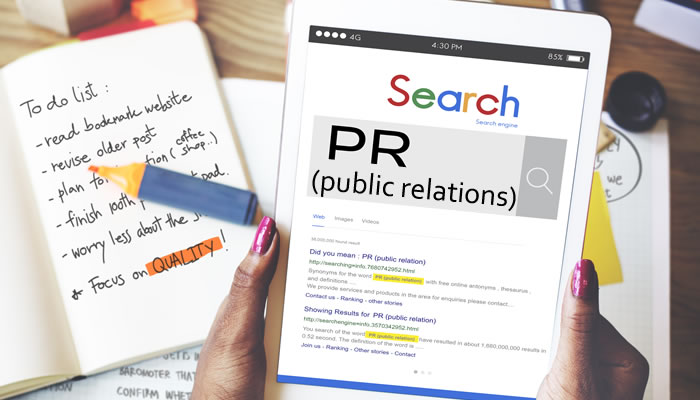 5 Ways to Build Public Relationships With Your Clients and Customers in the New Year
In the age of social media – which is here to stay if anyone was wondering – the traditional field of public relations has taken a shift online in many more ways than the PR gurus first predicted.
In addition to simply being another "vehicle" to "get your message out" it has become a whole forum and place to build relationships.
Public Relations has always been about relationships in one way or the other but never more than now. In fact one very well-respected company in Canada, formerly known as Argyle Public Relations, has recently renamed their company Argyle Public Relationships.
It's the sign of the times that differentiates Public Relations from being a traditional PR company to more of what the field is really all about – building relationships.
And why is social media a gift to PR? Because now, more than ever, companies can build relationships with their clients and customers outside of lunches, client dinners and networking events.
Relationships can be formed, fostered and nurtured online.
When was the last time you met someone online outside of a dating chat room? I have many colleagues, clients and service providers who I have never actually met in person. We have developed relationships through online connections, social media conversations, and video meetings over Zoom and Skype.
In many ways, I am in closer contact with my virtual partners and clients than those business connections with whom I typically only meet face-to-face.
Virtual relationships are available at the flick of a button, the touch of a "thumbs up," and the speed of a share.
So, when I ask if your business is "PR Ready," I am asking are you ready, in 2018, to build relationships with your clients and customers? Are you ready to build Public Relationships?
Let's take a look at 5 ways you can build public relationships with your clients and customers in 2018.
Host an event

This can be in-person or online. Holding regular client events for the people who keep your business, well, a business, is a good thing.

These can even be annual events, but having a way that you connect with your clients regularly in a way that is meaningful to them will keep your business going for years to come.

You could host an annual summer BBQ or holiday cocktail party, perhaps an event that's tied to a local holiday (for us in Calgary, Calgary Stampede parties are de rigeuer for 10 days in July), or is there a speaker you could bring in who could elevate your company's brand or serve your clients in some way?

Creating a way to connect with your clients – in person or online – in a way that brings them together will help build your public relationships.

Make news

If you have something to announce, a patent you can boast about, a new program you have developed, a milestone you have achieved – these are all things you can make your own news about.

News-making is also about building relationships.  

Even though "announcing" news is "one-way" communications, which means your company is sending information out and not necessarily receiving it back, your clients and customers will relate to the news in some way.

With social media, you can encourage interaction with your announcement, thereby encouraging the Holy Grail of public relationships: "two-way" communications.

Create conversation

Do you have anything interesting to say? Does anyone you know or respect have anything interesting to say?

You don't even have to be the one with the original thought, if you can create conversation, you are having a relationship with those with whom you engage in conversation.

Identify those topics of conversation that interest your ideal customer or client group, and have those conversations online. Facebook, Instagram, Twitter and Linked In are all great places to have those conversations in a daily, real-time way.

Host a Training

Would your customers or clients benefit from free or low-cost trainings? Hosting a meet-up or short workshop can bring your clients great value in addition to giving your company exposure.

These meet-ups can be in-person or online with similar result – creating conversation, and building relationships with the people who matter most to you – your clients and your potential clients.

Publish Content

Publishing content is now as easy as a free WordPress template. And while in days gone by publishing content was a decidedly one-way activity, now when you hit "live" on your web content it's instantly in the public domain and ready to invite conversation.

Encourage relating to your audience by posing questions and perhaps even sparking controversy. What gets your ideal customer hot under the collar, or inspires them to sit up and take notice? Write about those things and you will be adding to the relationship you have with your customers.
About the Author, Susan Elford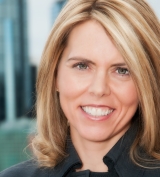 Susan Elford, PR Strategist & Leadership Coach, works with start-ups and seasoned entrepreneurs to help them get real about their strengths and celebrate them so they get more of what they want; clients, exposure and success, while living a life of balance.
Visit Susan at www.elfordcommunications.com for traditional PR support and www.susanelford.com for a look into how she works with her coaching clients.