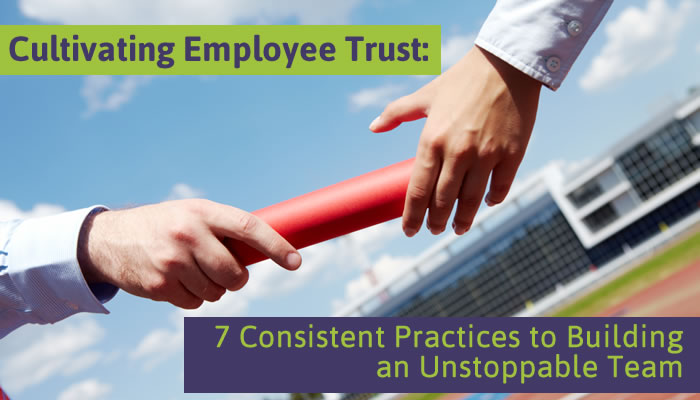 When you think about your customers and clients – you know your business has been built on trust.
Your best customers come back to you repeatedly because they know you deliver a quality product or service every single time, and if for any reason a ball gets dropped, you will make it right.
They refer their family and friends to you.
They like you on Facebook and might even Tweet about how great you are.
They give you great Google reviews.
For all of us, the trust factor is the most important criteria to consider when you decide who to give your business too.
So, is it any surprise that your employees want the same thing from you that they are expected to give to your customers?
Not at all.
Every day when your employee wakes up, (s)he decides
Whether they go into work at all;
if so, how much effort they are going to put into helping you achieve your business goals; and
how they are going to treat you, their co-workers and your customers.
I've talked to lots of small business owners who think loyalty and commitment are all about the money they pay their team. But you can't "buy" either of those.
You might get them to stay with you a little longer if the money is good, but their commitment and effort won't change.
The key to having a loyal team that will stand by you and with you and do everything in their power to make the company successful is being able to trust you – their leader!
Building employee trust is how you achieve high marks in employee engagement.
According to Wikipedia, an "engaged employee" is one who is fully absorbed by and enthusiastic about their work and so takes positive action to further the organization's reputation and interests.
You want that, right? You want your team to go above and beyond the call of duty – even when you aren't looking.
Here's a common list of what many leaders think matter most to their employees:
Fair wages
Job Security
Opportunities for advancement
Good working conditions
Interesting work
Loyalty from the company towards workers
Fair discipline
Recognition for a job well-done
Sympathy to problems
Feeling "in-the-know"
Amazingly to some people, a survey conducted by the New York Times Magazine revealed the top 3 factors of importance to employees are:
Recognition for a job well-done
Sympathy to problems
Feeling "in-the-know"
Surprised? These are all things that you, as the leader, can control.
By doing the following 7 things consistently, you will have an unstoppable team that will follow you anywhere and go above and beyond to make sure everyone on the team is successful!
Do what you say you are going to do. If you need to make a change, explain the change and the reasons behind your decision – before you make the change.
Respect employees. Sometimes good people do bad things but beating them up for it or embarrassing them isn't going to make it better. If you must have a difficult conversation, stick to the facts and focus on the unwanted behavior – not the person.
Demonstrate integrity. Always take the high road and be honest in all your dealings inside and outside the company.
Encourage inclusiveness. Think of your team the same way professional sports team leaders think. Everyone has something unique to bring to the business. You need a person to cover each base and to help each other accomplish the goals.

None of us can do everything by ourselves – and the best teams are filled with the best players to win the game and take home the trophy.
Build relationships. I'm sure you've read the quote "People won't care how much you know until they know how much you care" and it's so true.

Get to know your employees and have occasional off-site events where the families can interact with each other, such as an annual company picnic. Set up an ice cream day and help serve them ice cream sundaes with all the toppings.

They need to know you are human, too!
Keep employees informed. Have regular meetings with your workforce and let them know how well the business is doing and where you need them to pay extra attention.

Tell them about plans you have for growing the business, improving the worksite, etc. If things are tight, tell them. Don't let them hear it from the local supermarket clerk who happens to be married to someone in local government who knows more about the company's plans than your team does.

They should always hear important information from you before anyone on the street. It's embarrassing or them to hear it from anyone else – and they will lose trust quickly.
Trust is like your reputation. If you lose it – it can take years, if ever, to get back!
About the Author, Katherine Hartvickson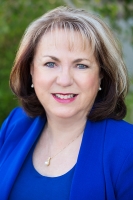 Katherine Hartvickson is the founder and president of Hartvickson & Associates, Inc. dba Quantum Ascendance. She is an experienced business consultant and success coach. Since leaving the corporate world in 2009, her clients include business owners and other seriously committed professionals and entrepreneurs who want to gain the confidence and skills to break through the barriers of success and achieve their ideal life.
What separates her service from others is her experience in leading large teams and developing top performers in corporate environments and because of this, clients achieve individual & financial rewards and the recognition they earned without sacrificing their personal life. If you are interested in knowing more, she can be reached at www.QuantumAscendance.com.