In today's eTip I spoke with Yvonne Hogenes from Malary's and Firmawear Energy Wear (among other things) while at the Woman of Worth event recently and I grabbed her to talk about the guilt we can feel as moms when we're balancing parenting with running a business.
I let Yvonne takes the reigns so she could share her advice for every mother out there who may have concerns about the lifestyle of an entrepreneurial mom.
Yvonne has some great words of wisdom for all mothers running a business
---
Yvonne:
I remember when my boys were 9, 11, and 13 it was a busy time with them just getting into sports, and I decided I had to follow my dream which wound up being my store Malary's.
I knew at the time it would take a lot of time and energy, although had I known the real amount demanded I may have been more hesitant.
It's very important to have a plan.
I did the hard work and mapped out my five-year plan before I took the plunge.
Once I dove in it was all consuming. And it has to be for it to work.
I felt guilty as a mom. My kids would laugh because if I sat down for 3 minutes on the coach, I was asleep.
Years later… my boys are in the business with me!
My boys knew why I was tired and they learned by example that having a strong work ethic brings success.
That support was not limited to my kids. My husband, my family, and my friends and staff carried me through to where I am today.
But the guilt that comes with being a mother was still there.
Accept that if you're doing what you love your kids will learn by watching. What they learn is probably more valuable than any book lesson.
When they needed someone at their games to watch them play their dad was always there.
By giving myself room to work on my business I was able to succeed and everyone around me was able to help by picking up any slack.
I embraced my working mom lifestyle while going through it and now that my kids are employees they thank me for it.
Business owner is a tough role but 20 years later I'm still finding the same level of support that makes it all work.
---
How to get in touch with Yvonne
The best way is malarys.com which has links to Firma (which is a fantastic product) and other local designers she works with.
She's in Cloverdale in Fraser Valley and features lots of local, Canadian designers so she's well worth checking out.
If you're a working mom or a mom thinking about getting into entrepreneurship and business and need help, then please get in touch. I have helped many women both mothers and not get into business and I would love to mentor you through the process of starting your own business.
If you liked what you saw here, please subscribe to our YouTube channel and newsletter so you can get updates and videos for small business entrepreneurs every week!
Until next time,
Susan Friesen
P.S. Are you ready to take your business to the next level? Our "All Under One Roof" boutique web development and digital marketing firm can help you make your vision a reality.
› CONTACT US TODAY
About the Author, Susan Friesen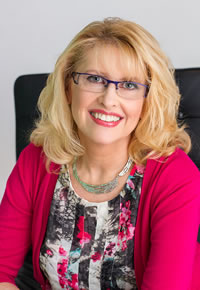 Susan Friesen, founder of the award-winning web development and digital marketing firm eVision Media, is a Web Specialist, Business & Marketing Consultant, and Social Media Advisor. She works with entrepreneurs who struggle with having the lack of knowledge, skill and support needed to create their online business presence.
As a result of working with Susan and her team, clients feel confident and relieved knowing their online marketing is in trustworthy and caring hands so they can focus on building their business with peace of mind at having a perfect support system in place to guide them every step of the way.
Visit www.ultimatewebsiteguide.ca and download your FREE "Ultimate Guide to Improving Your Website's Profitability - 10 Critical Questions You Must Ask to Get Maximum Results".