Today's eTip is about getting better visibility in front of your ideal target market on Social Media, especially Facebook.
Let's talk about social media and more specifically about Facebook. One of the things we need to do when we are on social media is that as business owners, our intention is to gain more visibility with our followers, right?
We want to be able to get in front of our ideal target market.
One way to do that, aside from posting, is to get active and get involved in other people's posts.
You want to be looking for posts from your ideal target market and getting involved in the comments and the discussions that are happening in those posts.
Make sure you like them, comment on them, share them, offer compliments, offer your expertise if somebody asks a question that you can answer.
Being active with other people's posts is one way to build social media visibility
Click To Tweet
Don't be pushy about it. Be genuine, be authentic and be with the intention of actually wanting to help and to serve as opposed to "oh here's an opportunity to sell, sell, sell." You don't want to do that.
You can do this either in posts that you just see on your news feed or get involved in groups where you know your ideal target market is hanging out.
That's where you want to really get into those discussions and offer your help as much as you can without being pushy and sales-y. People don't like pushy and sales-y. They want to know you are there with a genuine interest to be of service and to be of help and that will get you better results in the long run, trust me on this.
I'd love to hear what you think – are you being strategic with your social media efforts or are you just happy to be on there and posting what you can?
Share your response below in the comments section or if you have a question, I'd be happy to answer.
Discover Step-By-Step How To Boost Your Social Media Marketing Results in just 21 Days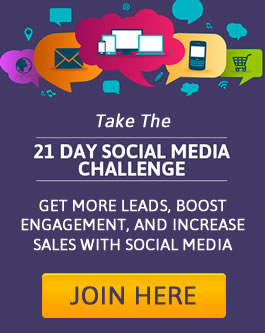 Starting Sept 21st, I'll be sharing my best social media secrets with a small exclusive group of individuals in a new 21 Day Social Media Challenge.
I'll be posting short, powerful tasks you can do to take your social media to the next level.
What's great is these are simple things you can do in literally 5-10 minutes.
So if you are ready to ramp up your social media results for the Fall, you'll definitively want to check this out here: www.evisionmedia.ca/21-day-social-media-challenge/
To your success,
Susan Friesen
PS, if you found this article helpful, please share it with your followers!
Here's 6 ways that will help rock your social media results
Click To Tweet
About the Author, Susan Friesen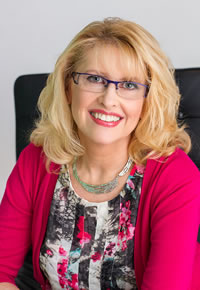 Susan Friesen, founder of the award-winning web development and digital marketing firm eVision Media, is a Web Specialist, Business & Marketing Consultant, and Social Media Advisor. She works with entrepreneurs who struggle with having the lack of knowledge, skill and support needed to create their online business presence.
As a result of working with Susan and her team, clients feel confident and relieved knowing their online marketing is in trustworthy and caring hands so they can focus on building their business with peace of mind at having a perfect support system in place to guide them every step of the way.
Visit www.ultimatewebsiteguide.ca and download your FREE "Ultimate Guide to Improving Your Website's Profitability - 10 Critical Questions You Must Ask to Get Maximum Results".