Today's eTip is about participating in Facebook or LinkedIn groups the best way.
As an entrepreneur, sometimes we have that sense that once a member in a group, it's an opportunity to showcase our products or services. We'll get leads and sales out of it and get quite excited about the possibilities of riches to come.
Unfortunately, that's not the best way to approach the idea of participating in groups.
Avoid participating in Social Media groups with self-serving intentions of getting sales
Click To Tweet
What you want to do is participate with the intention of being of service; to offer value.
You want to help others while showcasing your knowledge and expertise. By doing that, instead of pushing yourself on people and annoying them because you're being salesy within the group, you're actually providing a lot of value and helping people with their problems and challenges that they are facing.
Through that process, you are showcasing your knowledge and expertise. By helping other people, they start to see how much you know and will be more than happy to either hire you, purchase your products or refer someone to you because they have now established you as an expert in your industry.
So instead of going into a group and thinking you are going to get sales, go with the intention of helping and being of service and just see how you can help out.
With that you will see a lot more success and at the end of the day you will get the return on your efforts. It is a bit longer of a process but it's well worth it in the long run.
I'd love to hear what you think – how do you participate in groups and what kind of groups do you feel are the most value for you? Share your response below in the comments section or if you have a question, I'd be happy to answer.
Discover Step-By-Step How To Boost Your Social Media Marketing Results in just 21 Days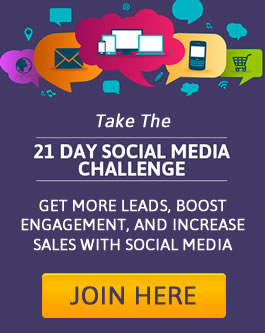 Starting Sept 21st, I'll be sharing my best social media secrets with a small exclusive group of individuals in a new 21 Day Social Media Challenge.
I'll be posting short, powerful tasks you can do to take your social media to the next level.
What's great is these are simple things you can do in literally 5-10 minutes.
So if you are ready to ramp up your social media results for the Fall, you'll definitively want to check this out here: www.evisionmedia.ca/21-day-social-media-challenge/
To your success,
Susan Friesen
About the Author, Susan Friesen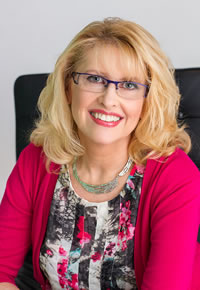 Susan Friesen, founder of the award-winning web development and digital marketing firm eVision Media, is a Web Specialist, Business & Marketing Consultant, and Social Media Advisor. She works with entrepreneurs who struggle with having the lack of knowledge, skill and support needed to create their online business presence.
As a result of working with Susan and her team, clients feel confident and relieved knowing their online marketing is in trustworthy and caring hands so they can focus on building their business with peace of mind at having a perfect support system in place to guide them every step of the way.
Visit www.ultimatewebsiteguide.ca and download your FREE "Ultimate Guide to Improving Your Website's Profitability - 10 Critical Questions You Must Ask to Get Maximum Results".