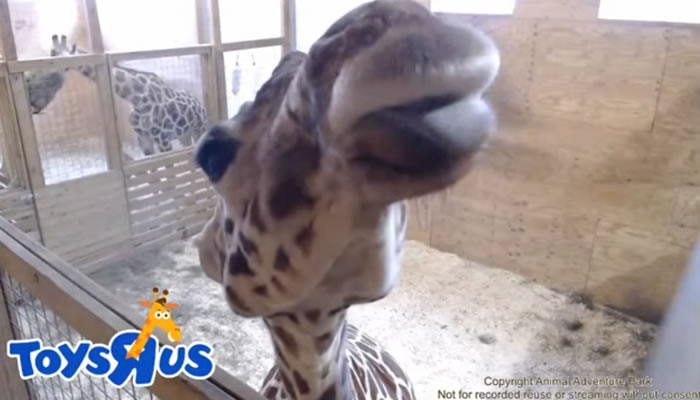 5 Ways You Can Boost Your Business Exposure
Looking for your next big marketing campaign?  Could your business use a brand exposure boost?
You may want to take a lesson from the Animal Adventure Park in New York.
April the Giraffe is close to giving birth any moment now [Update: She gave birth on April 15, 2017 to Tajiri].  Millions worldwide have been captivated on YouTube, watching April the Giraffe's journey to giving birth (and yes, I'm guilty to admit I too am one of them!).
While following April's progress from when the Adventure Park thought she was near her delivery date may have started to be a simple enough event, the world began to take notice and April's pregnancy quickly went viral.
Interestingly, the live feed was installed to help the staff monitor her without needing to be in the barn 24-7. They thought it would be fun to make this feed available to the public at the same time.
Little did they know within days they would have millions of viewers watching April's every move, anxious to not miss the big event.
In fact, if you read the comments on their Facebook page, you'll see just how many are intently keeping tabs on the big girl and her mate Oliver in the pen next to her.
While being a daily follower (good thing I have 3 monitors so can always easily check in to see what she's up to), the huge success of this campaign has me thinking about the lessons we business owners can learn about strengthening our brand identity using this unique case study.
April the Giraffe provides an excellent case study on viral marketing and brand exposure
Click To Tweet
So here's 5 ways you too can build your business exposure as we examine a few tactics from April's playbook:
Live Video

Who can resist the thought of seeing a baby animal? Baby animals are a huge draw and April's soon-to-be-born baby is no exception.

Having a live video allows people to feel they are a part of the experience. Aside from YouTube, Facebook LIVE, Instagram Stories and Snapchat all have a live feed ability. What can you share live that your followers would find of interest?

Remember people don't want to be marketed to; they want to be a part of something and be entertained.  And once they become part of the story, they get addicted.

Live video is great marketing and an excellent way of building your brand reach.

Live video is great marketing and an excellent way of building your brand reach

Click To Tweet

Sponsorship

Not only has the Animal Adventure Park gotten incredible visibility out of April the giraffe, but they also turned it into a revenue generating activity.

If you notice, Toys R Us is a sponsor for their video feed.  That's an excellent fit considering their Geoffrey the Giraffe is the mascot of Toys R Us and kids love the zoo. If you are looking to get a gift for your child then check out my kid needs that's guide.

The Park set up a Go Fund Me Account and a page asking for other corporate sponsors who want to cash in on the exposure for their brand.

Social Media

Twice a day, updates are added to the Park's Facebook page giving their fans insider information about April's progress.

Fans get to see close-up pictures and read about the latest vet reports of this mama Giraffe to be.  This has been a very effective hook to boost Facebook likes for their business page.

Custom Emoji

Emoji's have become a very popular part of pop culture and the Adventure Park capitalized on this by offering an April the Giraffe emoji to their fans.

Why not make your own emoji to create buzz for your own marketing campaign? Make it easy for fans to spread the news for you! Plus, emoji's are downright fun. Who can resist?

Live Chats

Every night the Park staff enable the live chat feature on YouTube and respond to as many fans as possible. It literally is a zoo during these chats! Thousands show up to ask questions, make a donation to boost their question's visibility, and be a part of the whole experience.

Facebook LIVE is a great tool to facilitate live chats. It provides an opportunity for you to showcase your expertise as well as your brand and offer a way for your followers to get to know, like and trust you more.

Facebook LIVE is a great tool to facilitate live chats

Click To Tweet
Launch Your Own Viral Campaign
Today's media has changed the way consumers interact with brands.  Your potential customers are exposed to thousands of marketing messages every day.
No one wants to be sold to, but everyone wants to buy.
Which companies do they choose to shop with?  The ones who create community, engagement, and an incredible brand experience just like how the Animal Adventure Park did.
So stick your neck out like April the Giraffe has and you'll give birth to greater sales and visibility for your business.
To Your Success,
Susan Friesen

What If You Could Learn Social Media and Online Marketing Each Month With Ease?
If you are new to Social Media and online marketing or find it overwhelming and confusing, my monthly group coaching program, Social Blast: eMarketing for Entrepreneurs is a perfect way for you to incrementally learn the best strategies and tactics to help you grow your business online.
Uncover what it takes to execute a successful, revenue-driving social media strategy
Learn how to build relationships, trust, and brand awareness with your ideal customer
Discover actionable strategies to engage followers online
Master creating compelling content that's always on target
Discern how to authentically differentiate your brand in a crowded marketplace
Find out the best times to post for higher readership
Stay abreast with the latest prospecting techniques to grow your list, groups and more…
Learn ways to engage through social media monitoring and listening
It's a monthly group coaching program for those just starting out or wanting more advanced strategies to help with their online marketing and social media efforts.
› CLICK HERE FOR DETAILS
About the Author, Susan Friesen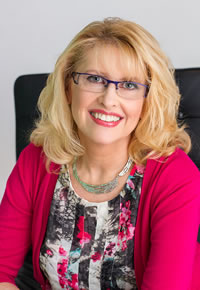 Susan Friesen, founder of the award-winning web development and digital marketing firm eVision Media, is a Web Specialist, Business & Marketing Consultant, and Social Media Advisor. She works with entrepreneurs who struggle with having the lack of knowledge, skill and support needed to create their online business presence.
As a result of working with Susan and her team, clients feel confident and relieved knowing their online marketing is in trustworthy and caring hands so they can focus on building their business with peace of mind at having a perfect support system in place to guide them every step of the way.
Visit www.ultimatewebsiteguide.ca and download your FREE "Ultimate Guide to Improving Your Website's Profitability - 10 Critical Questions You Must Ask to Get Maximum Results".