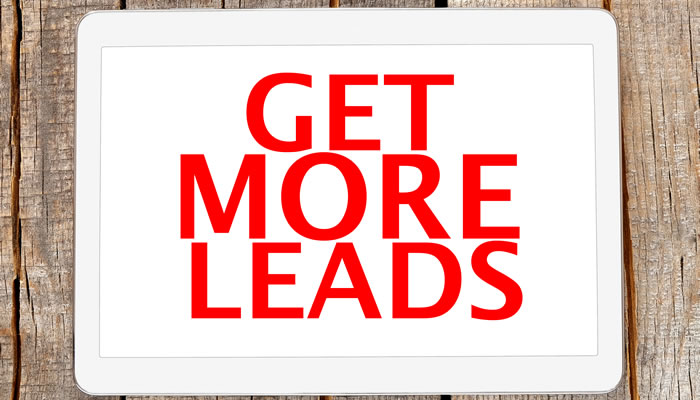 Getting new customers is the lifeline of any business.  In fact, many marketers sell social media marketing as the big solution to growing your business.
Getting new customers is a business lifeline; Social Media makes a great lead-generation tool
Click To Tweet
But the truth is, many businesses post on social media and are frustrated at the results they are getting. Most of the time, this is due to entrepreneurs jumping onto social media without any real plan in place.
Below are some proven strategies to get more leads that will convert to sales for your business.
Build Close Connections

The first step to getting more leads is to expand your circle and connect with new people.  Connecting with others on Twitter and Facebook will usually result in a follow back.

Also join Facebook and LinkedIn groups where you know your ideal clients are hanging out.  Answer questions, be helpful, and share value. Don't make these groups a place to "sell" your wares.

Host a Webinar

Create a free webinar and promote it to your list and with social media advertising.  If you do a great job of sharing your expertise and build credibility as an expert, it's easy to enroll people for free get acquainted calls or other paid offerings you have.

Plus, once you have people on your mailing list, you can continue to build a relationship with them, add value, and offer other products that would be helpful.

Create Irresistible Free Offerings

Create a free download that you can offer with an opt-in form on social media.  This could be an audio, video, report, guide, ebook, infographic, a free book chapter, an app, or blueprint.

You can share this offering on your social media channels, in groups, and even create JV partnerships by offering to cross promote your freebie with someone else who shares a similar target market as you with a complementary, but not competing, freebie.

Include Calls to Action

Make sure to share calls to action for your products and services with some of your social media posts.  You have to invite your social media followers to take the next step and tell them what to do.

Share it with a funny or interesting image or a short tip that enhances your message so you're still providing value but also leading your followers to a next step.

Upload Videos to YouTube

According to a study conducted by Forrester research, Internet marketing videos were more than 50 times likely to receive natural page ranks than ordinary text pages.

Simply write a compelling title, provide solid content, add a description that displays your website URL and contact information. You can also brand it by displaying your company logo on the screen.

You can share a tip, answer questions, review a product, or bust commonly held myths. Your goal is to share your expertise and build brand awareness so people can discover you and what you can do for them.

Offer Exclusive Discount Codes

Share a special discount code on your social media accounts where if they use it on your website or at your store, it will provide the customer with an extra discount.

Activate Your Facebook Page Call To Action Button

Facebook offers several options to compel your followers to take a next step with your business.

You can choose from Book Now, Call Now, Contact Us, Send Message, Use App, Play Game, Shop Now, Sign Up, Watch Video, and Learn More.

Set Up a Newsletter Facebook Tab

This can be used to get people into your newsletter list without them having to leave Facebook. See ours in action here.

In order to do this, you'll need to add the Static HTML App to your Facebook page and integrate your newsletter provider's form onto the page. Woobox also offers a free service for this with their HTML Fangate Tab.

You should also have your HTML files hosted on a secure server to avoid any security messages that might come up.

Host a Facebook Contest

It's a fun way to tap into the power of social media to engage with your fans and grow your mailing list.

Examples of a contest would be having people submit their ideas for naming your book, or let them vote on which of your new headshots they like the best. Or simply have fans submit their name and email to enter a drawing for a gift card. Just be sure to read over Facebook's promotion guidelines to ensure you're not in violation of their rules.
I hope this gets you pumped about ways to turn your social media efforts into an effective way to generate leads for your business.
The good news is that if you need help, we have a team of experts who can implement these Social Media strategies for you so you can sit back and not have to worry about learning how to do it all yourself. Or you can learn more in-depth strategies with our monthly Social Blast: eMarketing For Entrepreneurs Membership Program.
To your success,
Susan Friesen
About the Author, Susan Friesen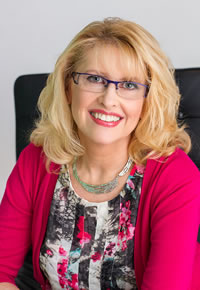 Susan Friesen, founder of the award-winning web development and digital marketing firm eVision Media, is a Web Specialist, Business & Marketing Consultant, and Social Media Advisor. She works with entrepreneurs who struggle with having the lack of knowledge, skill and support needed to create their online business presence.
As a result of working with Susan and her team, clients feel confident and relieved knowing their online marketing is in trustworthy and caring hands so they can focus on building their business with peace of mind at having a perfect support system in place to guide them every step of the way.
Visit www.ultimatewebsiteguide.ca and download your FREE "Ultimate Guide to Improving Your Website's Profitability - 10 Critical Questions You Must Ask to Get Maximum Results".