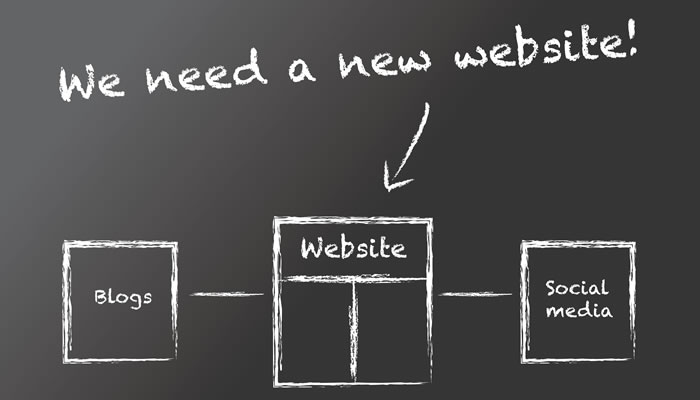 I previously wrote an article about understanding the different types of web developers there are.  For some types, you will need to do ALL of the planning and strategizing so you can just hand over what you want done and they will do exactly what you tell them.
For others, like working with a professional web development agency, you don't need to do all of that pre-work because they can help you with a lot of the strategy involved in building a proper website that will work best for your needs.
But even when working with a web development agency, you will need to be prepared for your initial conversation with them in order to obtain an accurate estimate.
So after reading this article, you will be fully informed on what you need to have in place first before seeking out estimates. If you have any questions, please leave a comment and I'll be happy to respond.
Here's a list of 9 things to be clear on before making that important next step:
Be clear on your business plan. This may sound obvious, but it has happened where I've been asked to build a website when the new entrepreneur only had a vague idea of what they wanted. There was no real business plan in place for them to follow yet, just a vision.

It's pretty much impossible for a web developer to provide an estimate with no specifics. They can give a wide range of costs, but the cost of development depends on too many specifics to give an absolute price.

So before jumping ahead and building a website, be sure you have a viable business idea that will provide you with a reasonable return on your investment.

Will this end up being more of a hobby that you just want to dabble in or are you planning to create a profitable business?

It is important to be clear on your intentions of what you want to accomplish first before asking a web developer to build a site that matches your vision.
Be clear on your business name.  Make sure you have a registered business name before creating any of your marketing materials.

I'm not talking about getting a domain name, I mean registering your business name with your local government agency so you have permission to use it.

It could be a costly mistake to have to go back and change everything if you find out your business name has been rejected and can't be used.
Be clear on the product you sell or service you provide. Ensure you are clear on the product or service you offer so the web developer knows what type of site features to suggest and what kind of design will work best to showcase your offerings.

If you will be selling a product, will it be a digital download or will people be receiving it in the mail? If by mail, how are you going to ship the products? These answers will determine if you need a full shopping cart system or just a PayPal "buy now" button.

If you are offering a service, you won't need a shopping cart system necessarily but you still need to decide what method of payment you want to offer your customers. Will you just use PayPal  or have an online merchant account that will process payments? See

merchants.services

for more information.
Be clear on your brand. This does not mean you have to have your logo already designed. If you hire a web development company that has brand designers on staff, they can design your logo and other stationery/marketing materials for you.

But if not, then you need to have your logo already designed before having your website developed. This is because the design of your website must match the colours and style that your logo has established as being the foundation of your brand.

Being clear on your brand means you need to be clear on the message you want to portray to others about you and your business.  This is actually not an easy or quick process but makes a significant difference if you are clear on this before moving on to anything else.

The more clear you are on how you want to be positioned in the marketplace, the easier your brand identity can be created so that it will attract your ideal client.

Once done, you will not only be very clear on the essence of our brand, but also the "look" of it. That way your web developer will have a good foundation to work upon when designing the look and feel of your website.
Be clear on what you want your website to accomplish. A site that does not have a clear purpose is not going to be effective in fulfilling your goals.

What do you want your website to accomplish? When visitors come to your site, what do you want them to do once there? What is your primary call to action?

Your web developer needs to know this so that the design layout, features and site functionality will all support that goal.
Be clear on how you are going to get sales. Unless you have a really effective marketing campaign in place, the odds are slim that someone is going to purchase from you during their first visit to your site.

So having a way to capture your visitor's name and email address so you can keep in touch with them on a regular basis is paramount. This is done through a consistent newsletter  where you have the chance to develop a relationship with your subscribers and they can get to know, like and trust you enough to purchase from you.

You will also want your web developer to ensure it is built SEO friendly and smart phone friendly so that you are providing optimal opportunities for potential buyers to come to your site.
Be clear on what features you want on your site. Before talking with a potential web developer, you need to have a good idea of what kind of website you will need.

Will it be a static "brochureware" site with standard 4-5 pages or do you want something more dynamic with features such as a blog, calendar, search function, photo gallery, shopping cart system, newsletter system, membership area etc.?

Each of these features need to be factored into the estimate the developer provides. If you're not sure, then the web developer should be able to help you determine which features you need in order to support your website goals.
Be clear on your budget. Your developer needs to know your website budget so they can recommend a site build that will fit within your means.

But telling them you want a website for under $500 is not going to get you anywhere!

Your website is your primary marketing piece – it's your virtual storefront where it's accessible 24 hours a day, 7 days a week. You don't want to skimp on such an important and prominent asset for your business!

So don't be fooled by the cheaper template options or "do it yourself" applications out there where, unless you have studied the intricate nuances of how the Internet works, search engine optimization, branding, marketing and effective layout design, you run the  risk of scaring off your perfect customers instead of attracting them!

With the rare exception, the cheaper amount you pay for your website directly affects the perceptions others will have on your business.


Cheap Looking Websites => Cheap Perceived Products

Be sure you do your research on who to approach. You want to find someone with experience and skill who will partner with you to help you build your business.

Unless you already have experience working in this industry, you want to avoid programmers who only do exactly what you tell them as opposed to others who can offer ideas, suggestions and be a part of your  team to be there as a valuable resource when needed .

Always ask to talk to their clients to see what their experience was working with the developer.

Be aware of those that claim to be developers when in reality, all they learned was how to use a "do it yourself" software like WIX or WordPress and are using pre-created themes that cannot be easily customized.

The quality of your site – both in design and in how it is coded – is very important on many levels so ensure the person you hire understands how to design and build a quality website for you.
Are you looking for a web developer to create your new website or is your existing website looking tired and out of date? Once you become clear on the above nine items and are looking for a professional web development agency to take care of your needs, contact us for an estimate.
To your success,
Susan Friesen
About the Author, Susan Friesen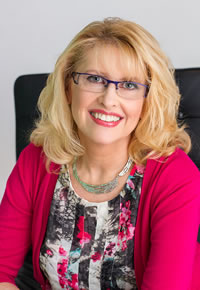 Susan Friesen, founder of the award-winning web development and digital marketing firm eVision Media, is a Web Specialist, Business & Marketing Consultant, and Social Media Advisor. She works with entrepreneurs who struggle with having the lack of knowledge, skill and support needed to create their online business presence.
As a result of working with Susan and her team, clients feel confident and relieved knowing their online marketing is in trustworthy and caring hands so they can focus on building their business with peace of mind at having a perfect support system in place to guide them every step of the way.
Visit www.ultimatewebsiteguide.ca and download your FREE "Ultimate Guide to Improving Your Website's Profitability - 10 Critical Questions You Must Ask to Get Maximum Results".