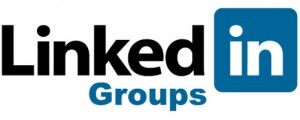 Many of you are aware of the value that LinkedIn brings to your social media efforts and overall marketing strategy.  Another benefit of using this social media tool is that you can use it to create your own special branded LinkedIn group that will help boost your brand visibility greatly.
Benefits of Having a LinkedIn Group
A LinkedIn group enables your business to have a discussion board and job board and to create a special interest group that is specific to your product, service and/or expertise. Groups also provide excellent visibility for your business since every member that is a part of your group will have your logo visible in their profile.  Another important feature is that they give you the opportunity to send text emails to your group members once a week.
There are well over a million groups in LinkedIn so to make yours stand out, you will want to encourage active participation by having members of your group post articles and updates for other group members to benefit.
You Need a Profile First
If you haven't created your LinkedIn profile yet, refer to a previous article in our blog that explains the process: http://www.evisionmedia.ca/blog/how-to-use-linkedin-as-one-of-your-social-media-marketing-tools/
Here is how to start a group in LinkedIn
Log into your account and click on the "interests" tab in the top navigation and select "groups" from the drop down menu.  On the right hand side of the page, click on the orange "create a group" button. This will take you to a page where you can build your group information.
Use your company logo or a logo specific for this group. It needs to be 100 pixels by 50 pixels and must be in PNG, JPG or GIF file format. Your logo will serve as a an  identifier of your group on the main group page.
When creating your group name, be sure to select a name that clearly represents your group's mission or subject area.
Select your Group Type and then fill out a brief summary that will concisely describe what your group is about. When writing this, be sure to emphasize the benefits for someone to join- what will they get out of joining?
The longer description gives you room to fully explain what topics will be discussed and how people can participate.
Add in your own business website and your email in the next fields.
Private or Public? You Decide Which Access Type
When determining the Access option, the "Auto-Join" selection means it is open for anyone to join your group and does not require approval. The "Request to Join" option requires approval before a new member can join.
For instance, the eVision Media Private Networking group is open to only those that have been associated with eVision Media either as a client, a follower of our newsletters, a resource or someone who was recommended to be a part of the group. If you want to be a part of this exclusive group, click here to send an invite: http://www.linkedin.com/groups?gid=4202930&trk=hb_side_g (be sure to mention you read this article so we know you are a follower!)
Fill out the rest of the self-explanatory fields. Lastly, you will need to decide if you want to make this group private or public. The main difference between the two types of groups is determining who can see your discussions within the group. Open discussion can be seen by anyone where the Member-only group is closed where only members are privy to the discussions.
Your next step is to invite people to join your group and make an initial welcome post to start the discussions going!
Do you have a LinkedIn group you want to share? Post it below and invite others to join!
P.S. If you would like to learn more about LinkedIn and Social Media in general, I'll be discussing this topic during this month's Group Social Media Membership program. Come and join us!
To your continued success,
Susan Friesen
About the Author, Susan Friesen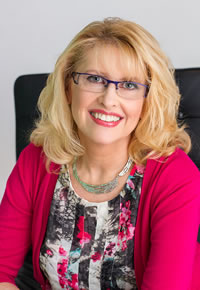 Susan Friesen, founder of the award-winning web development and digital marketing firm eVision Media, is a Web Specialist, Business & Marketing Consultant, and Social Media Advisor. She works with entrepreneurs who struggle with having the lack of knowledge, skill and support needed to create their online business presence.
As a result of working with Susan and her team, clients feel confident and relieved knowing their online marketing is in trustworthy and caring hands so they can focus on building their business with peace of mind at having a perfect support system in place to guide them every step of the way.
Visit www.ultimatewebsiteguide.ca and download your FREE "Ultimate Guide to Improving Your Website's Profitability - 10 Critical Questions You Must Ask to Get Maximum Results".