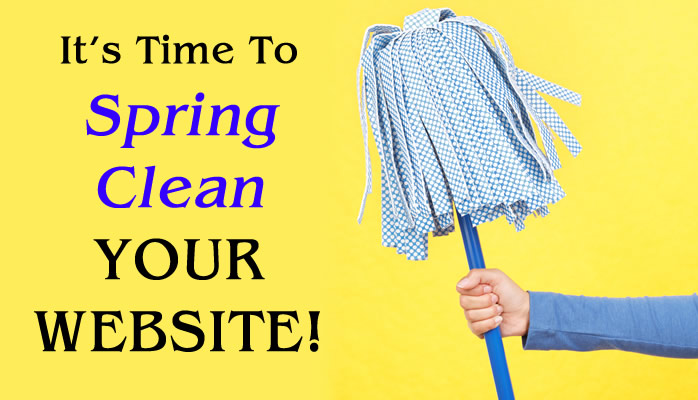 Spring is here.  Now is the perfect time to review your website, update any outdated information, and give it a fresh, clean look!
Here are some ways to spruce up your website and bring back some life to it!
Freshen up the  website copy (text and images). Refresh especially your home page  in a way that your prospects will find compelling.  Copy is king in the online world so don't neglect this critical component of your website.

If your copy isn't well written, it's not going to elicit much trust from your potential clients or move them into action, so be sure it's written in a way that achieves your website goals.
Give it an updated look. If your site was created more than 3 years ago, it's time to bring it up to date. An old and tired looking website is not going to attract your ideal client.

Not only that, but the chances are good that your website is not mobile-friendly or "responsive".  A mobile-ready website makes it easy to navigate for visitors that are on the go with their phone or tablet.

Plus, websites that are mobile friendly will start getting an extra SEO boost with their results showing above other results in Google.

So if you don't mobile optimizing your website by April 21, 2015, it could cost you valuable traffic and rankings.



So use this spring energy to make your website look and feel contemporary and appealing to today's market. The more appealing your site looks to your prospects, the more effective it will be at drawing them in and doing business with you.

Add a blog (or don't forget about your blog!) A blog is a perfect way to keep your website copy fresh and new. Post an article once a week and not only will your prospects see that you are actively sharing valuable tips with them but the search engines will reward you by boosting your rankings.

Blog articles also provide new content that you can share on your Social Media channels and to your newsletter list.  When you regularly write and share new articles, it showcases your expertise while building rapport and trust with your followers.
Add an eNewsletter (or don't forget about your eNewsletter or eZine!) eNewsletters are a perfect way to keep in touch with your followers (your subscribers.)  Regular weekly newsletters are best  but if you can't publish that often, publish a monthly newsletter. Something is better than nothing at all!

This is a critical component to your marketing efforts and you will get results, I promise! It doesn't have to be elabourate, but it does need to professionally represent your business so be sure to have your newsletter template accurately reflect your brand.

In relationship marketing, you want to write articles that will inspire, inform and educate your followers. So having an eNewsletter is a perfect way to do this and for you to showcase your knowledge and expertise.

Consistent eNewsletters are also a means to stay top of mind with your potential clients. If you only send out an eNewsletter every 3 or 4 months, your readers forget about you.  Then when you finally send your next newsletter, it's like re-introducing yourself to your list each time, which is very counter-productive to your marketing efforts.
Add Social Media features to your site. If you're marketing on social media channels, then it's important you have those buttons and links on your website so you can send people to your accounts to follow you.

Additionally, you will want to add social media sharing features to your site, especially your blog articles, so people can share them to their followers, which gives you even more brand exposure.
Ready, set, go!
If your website needs a Spring Review, eVision Media can help you update your site, give it a fresh look, and create ongoing social media and communications with your followers.  Contact us today to find out more about eMarketing and web design services.
To your success,
Susan Friesen
About the Author, Susan Friesen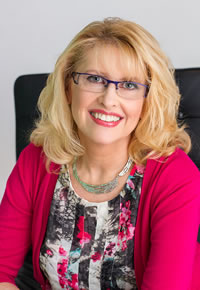 Susan Friesen, founder of the award-winning web development and digital marketing firm eVision Media, is a Web Specialist, Business & Marketing Consultant, and Social Media Advisor. She works with entrepreneurs who struggle with having the lack of knowledge, skill and support needed to create their online business presence.
As a result of working with Susan and her team, clients feel confident and relieved knowing their online marketing is in trustworthy and caring hands so they can focus on building their business with peace of mind at having a perfect support system in place to guide them every step of the way.
Visit www.ultimatewebsiteguide.ca and download your FREE "Ultimate Guide to Improving Your Website's Profitability - 10 Critical Questions You Must Ask to Get Maximum Results".