Today's eTip shares 3 ideas on how entrepreneurs can generate more income in their business.
There's basically 3 ways you could be making money as an entrepreneur. The first way is getting more customers. That's your primary base, you can't be making money if you don't have any customers.
The second one is to raise your prices. If you already have a pretty healthy business where you're busy but you're just not making enough money, then that's a good sign that you need to raise your prices.
If you're that busy then your customers are probably thinking, wow, this person is reasonably priced! Don't let that fool you – start to raise your prices because if you have that much experience under your belt, then you probably deserve to be raising your prices more than what you're currently charging.
The third one is to try to resell or get re-engaged with your existing and past clients. Find ways that you can do a follow-up with them and see if there's another service or product they may be interested in.
There's 3 basic ways entrepreneurs can make more money in their business. Watch this.
Click To Tweet
And don't forget to ask them for referrals too! Your happy customer base is an excellent source for referrals. Many times we forget to ask our clients for referrals so don't forgot to ask and stay in touch with those past clients.
You never know who they might know who could use your product or service or if they might need you again, or if they're ready for the next advanced level of your product or services.
Give that some though – there's 3 quick ways for you to generate more income for your business!
I'd love to hear what you think – do you have any other income-generating ideas you can share too? Share your response below in the comments section or if you have a question, I'd be happy to answer.
To your success,
Susan Friesen
P.S. New to online marketing or you find it overwhelming and confusing? Check out Social Blast: eMarketing for Entrepreneurs. It's a monthly group coaching program for those just starting out or wanting more advanced strategies to help with their online marketing and social media efforts.
CLICK HERE: www.socialblastcoaching.com
About the Author, Susan Friesen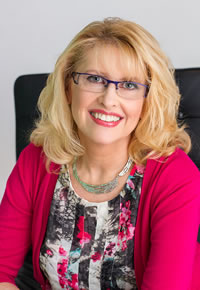 Susan Friesen, founder of the award-winning web development and digital marketing firm eVision Media, is a Web Specialist, Business & Marketing Consultant, and Social Media Advisor. She works with entrepreneurs who struggle with having the lack of knowledge, skill and support needed to create their online business presence.
As a result of working with Susan and her team, clients feel confident and relieved knowing their online marketing is in trustworthy and caring hands so they can focus on building their business with peace of mind at having a perfect support system in place to guide them every step of the way.
Visit www.ultimatewebsiteguide.ca and download your FREE "Ultimate Guide to Improving Your Website's Profitability - 10 Critical Questions You Must Ask to Get Maximum Results".