How to get your needs met and enjoy healthy relationships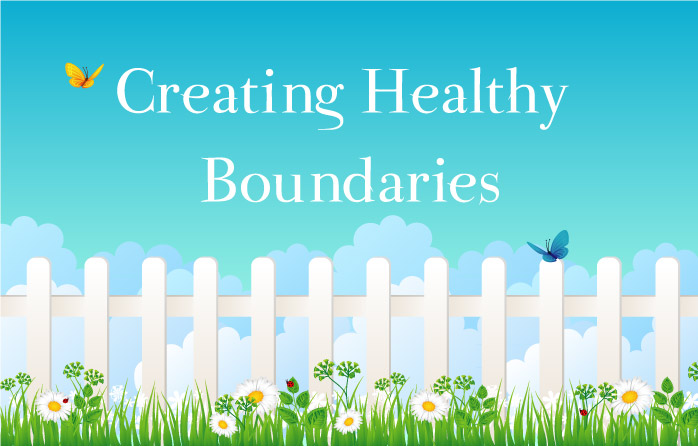 Ironically, over the last several years of my life I was dubbed, "The Boundary Queen."  I take it as a compliment. 
It was not always so.
Like many, as a child I was taught that my needs were unimportant. 
Eventually, I decided that it was safer to have no needs. This is what I call a faulty problem solution: you may seem to solve one problem but you create another.
Not being able to articulate my needs set me up to go along with other people's programs. It was as much of a problem in my professional career as it was in my personal life.
I felt like an archeologist as I attempted to excavate my needs – with the understanding that a need is something that you don't function well without.  
As an introvert, quality alone time emerged close to the top of my list, but implementing it presented me with another challenge. I began by sharing with my closest friends that I would no longer be available on Sundays for phone conversations or in-person get-togethers. 
Immediately, I saw my core belief, that my needs were unimportant, mirrored back to me. Shockingly, my loved ones trampled over that boundary from the very get go! 
It was obvious that I needed to learn how to stand up for my boundaries if I was to enjoy a healthy life, succeed in business and negotiate more nurturing relationships.
A trio of simple techniques really helped me in my professional and personal life:
The Broken Record Technique: Here's how it goes:

Friend: "I'm having a party on Sunday and I want you to come."
You:   "Thank you so much for thinking of me, (pause) and, as you know, I'm not available on Sundays.  Have a wonderful party!"
Friend: "Yes, but can't you make an exception – we really want you to come!"
You: "I so appreciate your thinking of me, (pause) and I'm not available on Sundays. I'm sure you'll have a wonderful time."
Friend: "It won't be the same without you; everyone wants you to come!  Why won't you come?"
You: "I appreciate that, (pause) and I'm just not available on Sundays."
Eventually, as you essentially repeat the same information over and over, like a broken record, they get bored and go away.

Don't Feel Pressured to Make a Decision in the Moment: This one works especially well if you know that you often say, "yes" when you want to say, "no."

You: "Thanks for wanting to include me! Let me give it some thought and I'll get right back to you."
Colleague: "But I need to know now!"
You: "I understand. I'll be sure to get back to you by end of day and let you know what I've decided."
Set Time Limits and Follow-Through: We can all use this one to minimize distractions with time wasters.

You: "I have just 10 minutes available to talk with you – will that work?"
You: "Okay, I see that our 10 minutes are up.  I need to get off the phone now.  Bye-bye."
Be kind and patient with yourself as you negotiate your boundaries.
I've used mine to disengage from drama, to avoid being drained by others' emergencies, to negotiate contracts, to clarify assignments, and to stand up for my own needs!
I wish you success in your own journey and encourage you to reach out if you have any comments or questions.
Do you have challenges when trying to set boundaries?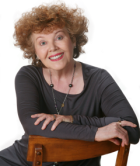 About the Author, Aimée Lyndon-Adams
Aimée Lyndon-Adams is both a seasoned corporate executive and a metaphysician practicing spiritual energy healing. She has provided coaching and healing sessions to individuals, couples and groups and has offered an energy management curriculum of training classes for many years. She is an articulate and charismatic speaker and facilitator.
Visit www.WhatTrulyMatters.com to claim instant access to your free gift for your juiciest life EVER!