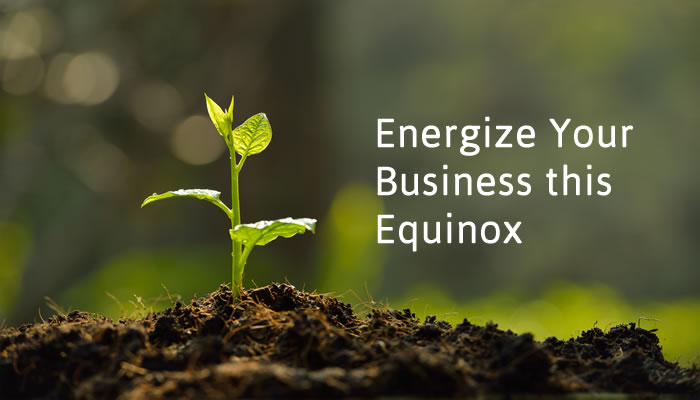 To all those in the Northern Hemisphere, Happy Spring! The Equinox was on the 20th of March, which marks the shift into a new season's energy.
In this case, it is from the introspective, dark time of winter to the expansive, bright light of spring, which promises the emergence of new life and potential for growth.
For many of us, we truly welcome spring to help us awaken from our slumber.
This is indeed the perfect time to take advantage of this new energy and make simple, but highly effective changes in your business and life.
Here are a few ideas on what to do:
Lighten Up! It's time to open up the shades and invite the new light into our world. The upward energy of spring beckons you to get going and take action:

Embrace the common seasonal ritual of "spring cleaning" and do a thorough clearing and organizing of your workspace. This will immediately improve your productivity.
Find ways to brighten up your office. Maximize natural light; consider adding color with paint or fabrics; and bring nature into the space with fresh-cut flowers. Your uplifted mood will reflect in your work.
Change up your daily routine. Try to get up with the sun to add more space to your day; switch your morning beverage from coffee or black tea to green tea (with honey and coconut milk); lighten up your diet with seasonal vegetables and salads; and add more movement, such as an afternoon walk or yoga in the morning or evening. Tuning into the natural rhythms of the season keeps you on a healthy track.

Refresh Your Online Presence. We often get too comfortable (or busy) to consider how we project out into the virtual world. Take this time to keep your online presence relevant and current:

Redesign your website home page that has been the same for at least six months; make sure your offerings are up-to-date; and attend to all of your online accounts (Facebook, Twitter, Instagram, LinkedIn, etc.). You may decide to reduce your online obligations to only those that give you the best return for your time investment.
Are you using the best tools? It seems that the online products and services change monthly, but usually for the better. Make sure you revisit the tools you have and update to more efficient versions (or switch) for a better client experience.
Consider creating new pages and new content; use brighter colors to match the season's energy; and change out photos and graphics for a new look and feel. Your clients will welcome the breath of fresh air!

Renew your commitment to your community. This season is a time for new beginnings, and renewing your commitment to your clients (and potential clients) will undoubtedly expand your business:

Ask your clients for feedback. Interview or survey them to ask what is working and not working with what you are providing. The most important step to this strategy is to follow-up with what you heard needs change and what you are committing to do for your clients.
Offer free "clarity" sessions. Present the opportunity as a casual conversation ("Tea Time with E") to help them get unstuck with old winter energy and jumpstart their efforts for the next 3 months. This offer will result in renewed commitment from your clients as well.
Consider offering new programs. The creative energy at this time can be used quite effectively to build and offer "pilot" programs to meet your clients' needs.
Above all, be sure to listen to your clients and meet them where they are in the process. Your time together will be that much more productive (and fulfilling) when you approach the work as a co-creative adventure!
It's hard not to get excited about what spring brings, particularly the insurgence of energy to grow and prosper. The trick is to tap into it and go with the flow to a better and brighter life and work.
To your abundance and success,
Elizabeth Walker
About the Author, Elizabeth Walker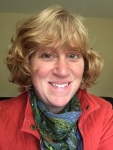 Elizabeth Walker is known as a "natural" in reinventing herself. After nearly 25 years as a consulting urban forester, and more recently a farmer and blogger on sustainability and permaculture, she is exploring ways to help others become the best of themselves with her unique Alignment Magic system.
She looks forward to identifying and engaging her ideal clients through nature-based coaching and mentoring and help them achieve abundant and sustained health, wealth and happiness in their lives. For more information, visit her website: earthbodywellness.net