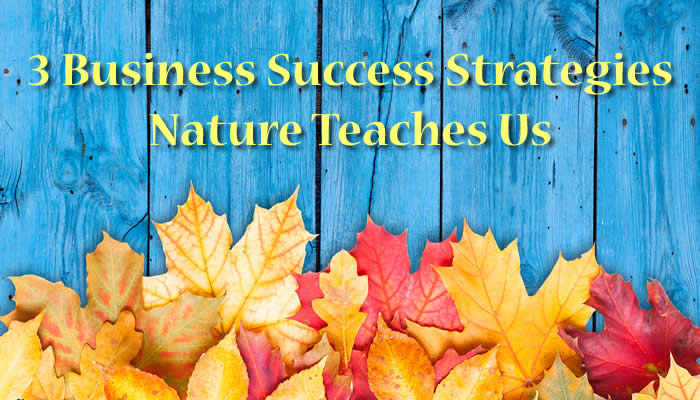 In the Northern Hemisphere, today (September 22nd) is the Autumnal Equinox, the official start of the fall season.
There are many signs this time of year that we are moving into a season with different energies…the temperatures are cool, days are getting shorter, leaves are starting to turn color.
As you reflect on these shifting energies, there is much to learn from nature that can help you achieve greater success in your business.
Here are 3 of these ways:
Balance between work and play.

The word "equinox" means when the night (nox) equals the day. And indeed, at equinox we mark the time the earth is positioned around the sun during its annual orbit in which the daylight is equal to the night's dark.

This is a perfect time to remind ourselves the importance of having a healthy balance between work and the rest of our lives.

When you can make sure you give energy and attention to not only family and friends but leisure activities, the quality of your work will undoubtedly improve. You can become more efficient and able to focus better on tasks.
Get rid of what no longer serves you and your business.

The Fall is the time that plants start to go dormant for the winter. They shed leaves, flowers, and fruit because these parts have served their purpose in the sunny, productive days of summer.

This important part of nature's cycle points to an essential task that we must do at least once a year – cull what is no longer working for us.

Take time to examine your office, files, and even business systems and ask, "What is still relevant and useful?" "Is this [item] actually getting in the way of us being productive in my work?"

Consider it "Fall cleaning" and know it will give you the clarity and space you need to excel.
Celebrate your accomplishments, both personal and professional.

They call the full moon nearest to the fall equinox the Harvest Moon. This is the time of year when the bounty from the land is at its peak, and we love to celebrate the harvest (think the Thanksgiving holidays).

What a perfect time to reflect on the year's successes (so far) and celebrate your prosperity. Melody Beattie wrote, "Gratitude unlocks the fullness of life. It turns what we have into enough, and more."

Expressing gratitude will only attract more abundance for you and your business.
These "lessons" are simple, once you understand they are a part of a natural process – and they really work.

Take a walk in a turning forest or visit a local farm to witness these powerful messages, and then find ways to reflect them in your business – and your life.
About the Author, Elizabeth Walker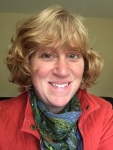 Elizabeth Walker is known as a "natural" in reinventing herself. After nearly 25 years as a consulting urban forester, and more recently a farmer and blogger on sustainability and permaculture, she is exploring ways to help others become the best of themselves with her unique Alignment Magic system.
She looks forward to identifying and engaging her ideal clients through nature-based coaching and mentoring and help them achieve abundant and sustained health, wealth and happiness in their lives. For more information, visit her website: earthbodywellness.net