The amazingly simple step-by-step series that will nurture your ability to maximize leads, boost sales, and tickle your audiences' curiosity in a way that makes them excited to see your name in their newsfeed
This BRAND NEW Challenge Shows You Exactly How To Boost Your Social Media Marketing Results in just 21 Days – Even If You're A Complete Newbie!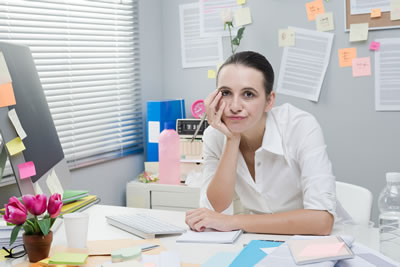 If you've struggled and failed to make social media marketing work for you in the past; if you're overwhelmed by the thought of Facebook, LinkedIn, and Twitter and don't have a foggy clue about where to get started, then you're definitely in the right place.
You see, I've received hundreds of frustrated emails from online business owners and entrepreneurs desperate to grow their business online.
They're frustrated, frantic, and freaked out because nothing they've tried (and they're running out of things to try – and time) is able to help them figure out how to make social media work.
That's why I created a 21 Day Social Media Challenge just for you!
The 21-Day Social Media Challenge shows you the secrets to growing your list and profits with one of the most powerful marketing tactics today: social media marketing.
Over a 21 day period, you will learn specific tasks to implement each day in the following areas:
Facebook

What you need to do to fully optimize your business page
Who to follow and why

Twitter

How to get noticed by your ideal target market
Who to connect with and who to ignore

LinkedIn

The crucial thing to do with your profile
How to find the right people to connect with

Google Plus

How to incorporate content marketing for SEO purposes
What are circles and how to create them
And so much more!
Don't have time each day to take the challenge? That's ok! You will have access to each day's recording so you can catch up and go at your own pace.
If You Take Action Now You'll Invest Only $21
For The 21-Day Social Media Challenge!

We get started on Monday, April 17 where you will receive daily emails for 21 days that provide straight-forward tips that you can try that day to help you achieve your goal.
We will also convene in a private Facebook group to discuss that day's challenge and I'll be available to help answer your questions.
And if you can't make it for any of the days, all of the materials will be accessible so you can get caught up on your own time.

Every call is filled with rich tips that help so much in navigating the much misunderstood field of social media.
So appreciate getting the big picture instead of pieces of information out of context!
Very helpful! Thank you so very much!
~ Aimée Lyndon-Adams of What Truly Matters
Here is your opportunity to make your social media marketing goals happen with guidance, support and community!
Click on the button below to Enroll in the Challenge Now!
We Get Started on September 21, 2016!
Your Investment: Only $21 CDN

If the ever-changing face of social media confuses or intimidates you, Susan Friesen's monthly Social Blast is the ticket. Each month Susan does an in-depth live coverage of an area in social media. The focus can range from LinkedIn or Facebook to Google Analytics. The sessions are done live and recorded so you can profit from listening to them later. Downloadable notes are available so you can review them at your leisure. There's even a private Facebook group to ask questions and learn from others in the group. My understanding of social media has soared since I joined the group. I highly recommend Social Blast to anyone wanting a helping hand to stay current with social media.
~ Terrie Burns
Spiritual Catalyst and Clairvoyant Intuitive
Kentfield (Marin County) California
Your Guide, Susan Friesen
Web Specialist • Business & Digital Marketing Consultant • Social Media Advisor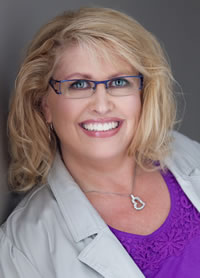 As its founder, Susan brings a unique advantage to eVision Media clients by having earned a Bachelor in Business Administration degree with a concentration in Computer Information Systems through the Thompson River's University.
Her experience in the Web Development/eMarketing industry since 1999 has gained her much insight and knowledge in how to effectively brand a business and then translate that to a user-friendly, search-engine friendly, marketable website. She is a graduate of the Vancouver Film School Multi-Media program and also earned several certificates in technology through the University of Victoria and Athabasca University.
Throughout the years, she has also studied many industry experts such as Kim Castle (Branding), Mari Smith, Kris Gilbertson, Melanie Duncan & Amy Porterfield (Social Media), Lorrie Morgan-Ferrero, Troy White & Doug Edwards (Copywriting), Fabienne Fredrickson (Client Attraction), Ali Brown, Lisa Sasavich, & Andy Jenkins and Mike Filsaime (Webinars and Product Launches) and David Neagle & Kendall Summerhawk (Mindset) to broaden her scope of knowledge in order to bring the best of all marketing worlds to her clients.
She won the 2003-2004 Governor General's Bronze Academic Award for achieving the highest academic standing in a diploma-level post secondary program.
Susan is an avid learner in the marketing and social media world and loves to share her knowledge with others to help them get clear on how to build and market their business effectively and efficiently.
Share this event with your followers: