Does it freak you out to do videos that will help with your online marketing efforts?
According to the SEO toronto team, videos play a big role in SEO that can drive qualified traffic back to your website. Take advantage of the momentum video has right now. Today's video eTip shares some ideas on how to do that. If you want to identify good SEO providers, there's a Review of the top 10 SEO Companies in Brisbane at www.webgator.com.au

Considering YouTube is a major search engine, there's great opportunity for your business to take advantage of that real estate and expose your business brand to a larger audience.
How to Incorporate Video Into Your Online Marketing
Right now video is hot – it's capturing people's interest and business owners should take advantage of this momentum.
One way to do that is incorporate video into your marketing methods while utilizing search engine optimization methods to those videos for extra impact.
So think of a topic your target audience would find of interest, or help answer a question they might be typing into Google, and do a video on that subject.
These searchers will find your video, watch your content and now be further exposed to your business brand and what you have to offer.
Even if they may not be shopping around specifically for your product or service at that moment, they are now aware of you and will think of you if the need arises or perhaps refer you to others.
What to do with Video to Maximize Your Brand Exposure
When you create a video, first add it to YouTube but also add it to your WordPress blog for even more business exposure.
This is what I'm doing with these video eTips by embedding my YouTube video here into a blog post. Now when people do a search on my video topics, they will either find my video in YouTube or here in my blog.
Videos are a part of what's known as relationship or pull marketing and may not get you immediate results but will give you long-term benefits in brand exposure and recognition.
Give Your Videos SEO Juice for Ideal Exposure
Your goal is to get in the top 3 pages of search results.
Do this by ensuring your video title and description is SEO optimized with brand-related keywords so the search engines pick it up when your target market is doing a search on your topics.
You'll want to SEO optimize your YouTube video views as well as the WordPress blog post that has your embedded video into it with keyword-rich title and description meta tags.
If you have any questions about SEO or how to incorporate video into your online marketing, feel free to leave a message in the comment section below and I'd be happy to answer. And if you're looking for assistance with your SEO efforts, give us a call to discuss.
Until next time,
Susan Friesen
P.S. New to Social Media and online marketing or find it overwhelming and confusing? Check out AMPLIFY! Business Academy. It's a monthly group coaching program for those just starting out or wanting more advanced strategies to help with their online marketing and social media efforts.
>> CLICK HERE FOR DETAILS
P.P.S. If you found this article helpful, please share it with your Twitter followers:
SEO: Using Video for Better Google Brand Exposure
Click To Tweet
About the Author, Susan Friesen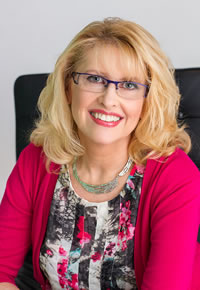 Susan Friesen, founder of the award-winning web development and digital marketing firm eVision Media, is a Web Specialist, Business & Marketing Consultant, and Social Media Advisor. She works with entrepreneurs who struggle with having the lack of knowledge, skill and support needed to create their online business presence.
As a result of working with Susan and her team, clients feel confident and relieved knowing their online marketing is in trustworthy and caring hands so they can focus on building their business with peace of mind at having a perfect support system in place to guide them every step of the way.
Visit www.ultimatewebsiteguide.ca and download your FREE "Ultimate Guide to Improving Your Website's Profitability - 10 Critical Questions You Must Ask to Get Maximum Results".