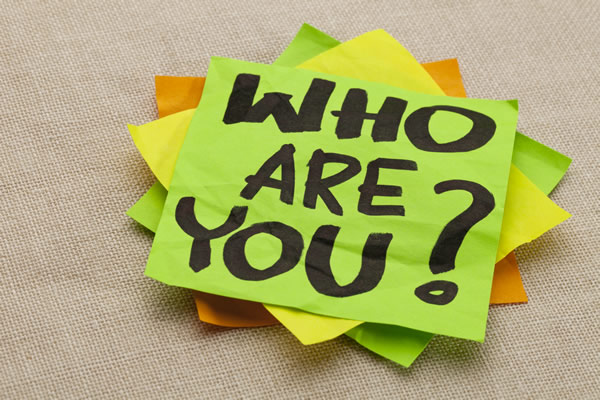 In Part 1 of this series, we looked at how to leverage your money personality to grow your business, and the specifics of four Money Archetypes – the Accumulator, the Alchemist, the Celebrity and the Connector.
Today, I will show you the strengths and challenges of the remaining four archetypes. Before we do that, here is a refresher:
We mainly work with your top 3 archetypes – the top one is most prominent, while the second and third will serve to support your top archetype to attain its highest expression. (We also use the last one in deeper work such as overcoming resistance.)
No one archetype is better at business or has the ability to create more wealth than others. You will be able to generate wealth when you tap into your archetypes' strengths and live to their highest expressions.
You are not doomed by your challenges – always remember that your gifts are stronger than your challenges.
(note: If you want to be absolutely certain about your own blend of money archetypes, you can download a free assessment kit here.)
MAVERICK
Your Characteristics:
You are attracted to "get rich" opportunities;
You are willing to take a financial risk in exchange for a potential big win;
You are happy to stand out from the crowd;
You have courage and tenacity when it comes to generating income;
You tend to be rebellious and like to show others what you're made of;
You usually don't cave in to the opinion of others;
You are always looking at how to gain a financial advantage;
You pay great attention to the ups and downs of your numbers;
You are often drawn to becoming the hero for the underdog, modeling for them what's possible.
Your Strength in Business: You can deal with financial complexities and you are a natural when it comes to pricing.
Leverage Your Strength: Take the necessary risks to create "big wins" for your business. Trust your guts when you price your products and services.
Your Potential Challenge: Getting yourself into a financial roller coaster at the expense of financial security.
Overcome Your Kryptonite: Have a plan to create a stable, "bread-and-butter" income and make a point to execute it before going after high-risk ventures.
NURTURER
Your Characteristics:
You appreciate money yet feel you need to over-give for every penny you bring in;
Your natural generosity includes wanting to protect, shelter or nurture others financially;
You are responsible with your personal finances but often attract people who need your help, financially and otherwise;
You are likely motivated to give generously to help others in need, often at the expense of yourself or your financial wellbeing;
You have good money habits but either don't have much saved or may carry debt because of helping others;
You can be taken advantage of financially by others or secretly feel resentful because what you give is not reciprocated;
Your may rely on compassion, giving and "being there" for others to affirm your self-worth;
You tend to create emotionally entangled, dependent financial relationships;
You find it painful to set financial boundaries with people you care about;
You find asking for what your products or services are worth requires every ounce of courage you possess.
Your Strength in Business: You inspire loyalty in others and you are gifted at building teams to support your work.
Leverage Your Strength: Don't try to do it all – get the support you need to grow.
Your Potential Challenge: Over-delivering, undercharging, constantly discounting your services because "the client needs my help".
Overcome Your Kryptonite: Do the inner work to strengthen your boundaries and empower your voice around money so you don't fall into codependent relationships.
ROMANTIC
Your Characteristics:
You like to spend money to "feel good", to pamper yourself;
You believe money is to be enjoyed and dislike being told "no";
You often don't see the point in saving money, as life is to be enjoyed;
You often avoid making changes in your money behavior, even when you know it would benefit you;
You like to spoil the people you care about with lavish or abundant gifts;
You may shrug off your money habits, telling yourself you're not good with money.
Your Strength in Business: You are awesome at pampering your clients and great at sales.
Leverage Your Strength: Find the shortest path to getting people into enrollment/sales conversation with you.
Your Potential Challenge: Ignoring your finances.
Overcome Your Kryptonite: Set up as much system as you can to manage your bills and finances. Put regular "money dates" on your calendar and make it a habit.
RULER
Your Characteristics:
You rarely feel satisfied you've made enough, continually challenging yourself to achieve higher financial goals;
Your business dominates most of your time and attention;
You may be driven by the fear of losing control of your money, power and identity;
You're reluctant to pull money out of your business and are often cautious about spending;
You love empowering people and enriching lives through your business;
You thrive on creating, innovating and building something of lasting value;
You tend to accumulate financial resources to help you feel safe and protected;
You may believe what you're creating now will bring you happiness in the future, often driving you to overwork;
You are a natural and passionate leader people want to follow, giving you the prestige and reputation you desire.
 Your Strength in Business: You can plan the hack out of everything, see how all the details come together and you are great at marketing.
Leverage Your Strength: You have the chops to build an empire and orchestrate many moving parts.
Your Potential Challenge: Being a workaholic, sucked into the "numbers" and losing sight of what is truly important to you.
Overcome Your Kryptonite: Schedule down time, trust that after some R&R you will come back stronger.
Applying this information to your personal circumstances will open up a whole new perspective for you to relate to money and how you grow your business. You can stop beating yourself up for things you are not naturally good at and spend more time doing those that leverage your strength so you can build a business that taps into your genius.
Again, if you want to be absolutely certain about your own money archetypes, you can download a free assessment kit here.
About the Author, Ling Wong

Through her unique blend of Business + Marketing coaching with a Mindset + Psychic Twist, Ling Wong helps Maverick Entrepreneurs nail their message, claim their superpowers and muster up the GUTS to monetize their Truth so they can build a purposeful and profitable Personality-Driven business that is a full expression of their creativity and individuality.
Ling helps her clients claim their entrepreneurial identity and architect their personal brand story, then translate them into offerings and marketing communication that sell through her intuitive yet rigorous iterative process born out of her Harvard Design School training.
Find Ling and download her free "Monetize Your Truth" Mindset + Marketing training bundle at
www.business-soulwork.com/gift/