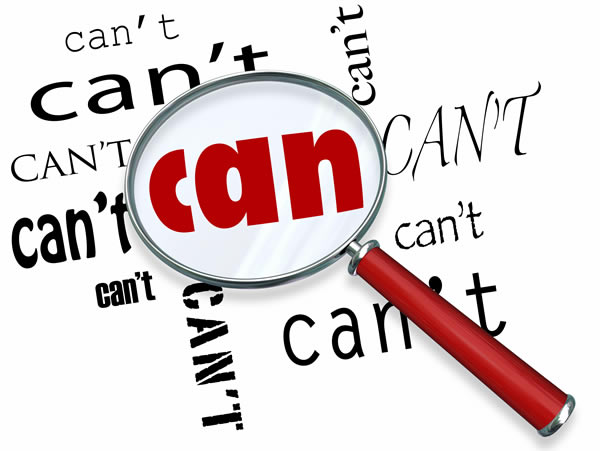 Every business entrepreneur at some point in time has limiting beliefs that hold them back from the massive success they are seeking.
Often your limiting beliefs are unknown to you until you recognize that you are not attracting the abundance you want in business. You might even notice that you are feeling crappy in your business and all the passion that you once had is gone.
So what's going on?
Where did those debilitating beliefs come from?
How do you get rid of them?
Well some of the answers to these questions reside in understanding how the Law of Attraction works. If you have read my previous articles you know that the job description for the Law of Attraction is to Match Vibrations.
And in doing its job even when you have limiting, negative beliefs you actually attract more of them. You could be attracting negative people as well as situations. These limiting beliefs hold you back from moving forward – they block your energy from flowing and they block your creativity.
In the Abraham Series, Esther Hicks says this about a BELIEF:
A BELIEF is a thought that you think OVER and OVER.
A BELIEF is a thought that you think OVER and OVER.
A BELIEF is a thought that you think OVER and OVER.
And when we talk about a limiting belief as an energy block we know there is a really BIG GAP from what you desire in your business and what you actually have.
Sometimes you know there is a limiting belief because you may say it, or you may feel it in the form of discomfort or some real pain in your body. And sometimes you may not even be aware that you have a limiting belief.
These are two of the best ways to UNCOVER a Limiting Belief:
Notice where you SAY either "I can't do this BECAUSE…" or "I would try that new idea BUT…"

Ultimately these are all EXCUSES that you are making up in your mind that you can't have something or do something. Your role is to dig deep and see what is behind this negative self-talk.

Notice how you FEEL about what is going on in your business.

For most people a limiting belief is something they have just become used to and they tolerate the outcome of their belief. They don't necessarily like it but they just aren't prepared to do anything about it. That's fine; I would just ask you 'How is that working for you?" In more serious cases energy blocks may be affecting your health and therefore your livelihood, you may need to seek professional help.
These are some questions to ask yourself to REMOVE a Limiting Belief:
Who told me this?
Do I believe this to be true now in my business?
Is anyone on the planet successful at what I am doing or want to do?
Is there anyone on the planet having or doing what you want now?
If so, how many today, yesterday, tomorrow, next week, etc.
Am I ready to let this one go right out the door?
Use the Law of Attraction to find EVIDENCE of the success you want in your business. Once you find it you will be raising your vibration and creating new unlimited beliefs where all things are possible.
Another technique that you might also want to use is EFT (Emotional Freedom Technique) to release some of your blocks. EFT works by releasing blocks in the energy body. These blockages show up in our life as pain, negative and painful emotions, limiting beliefs and painful memories. By tapping on specific meridian points you can release the energy and the block.
The tapping technique involves you determine on a scale of 1 – 10 how limiting the belief is, say your statement out loud such as "Even though I am afraid to (you fill in the blank here)… I completely and deeply love and accept myself. You can use 2 or 3 fingers and tap 3 times on the 8 places on your body. Once you have finished if you feel complete and your energy stress is lowered then you are done, if not do it again and relax.
Another thing that you may just have to do is eliminate some people from your life if they are putting your ideas down or not a good business associate. It takes courage but I guarantee you will feel a whole lot better about your business without naysayers dragging you down with their limiting beliefs!
About the Author, Dana J. Smithers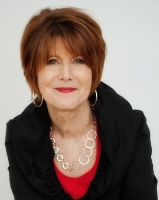 Dana J. Smithers is on a mission to inspire and empower women entrepreneurs around the world. At 50 she left a high-paying corporate job and over the years launched 3 businesses earning a 6-figure income.
As a Certified Law of Attraction Trainer she you how to use LOA tools to build a business by working on your limiting beliefs. As a Certified Sacred Gifts Guide she helps you discover what makes you feel on purpose and fulfilled. As an Emotion Code practitioner Dana knows how to release your trapped negative emotions that have built up over the years and are now holding you back from moving forward. She invites you to sign up for her enewsletter for tips, insights and inspiration and her FREE ebook 'The POWER of your WORDS' at Empowered Women in Business. She looks forward to making a real connection with you on www.FB.com/coachdanasmithers. Her NEW Law of Attraction Gratitude Journal is available on www.amazon.com.