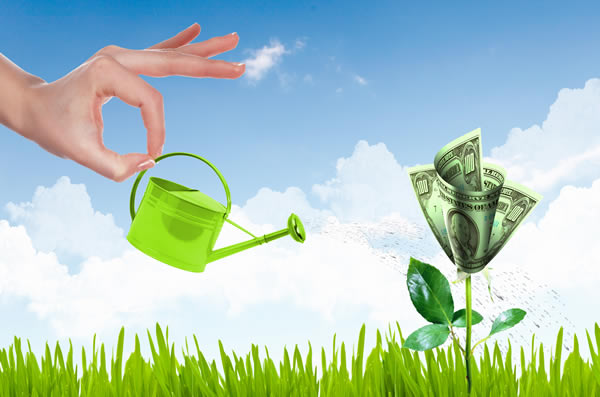 Money and business are inseparable – knowing your money personality will give you the insights to run your business in a way that taps in to your strength and help you put measures in place to mitigate your challenges.
I do a lot of money mindset work with my clients. After they gain awareness of their money personality and how each archetype interacts with the others, they are able to hone in on opportunities that plays to their strength and comfortably say "no" to projects that are not tapping into their gifts.
The best part is, they no longer feel that they have to do everything everyone says so they can allocate time, effort and resources to do what's right for them (and delegate the rest!) – cutting a lot of overwhelm out of how they run and grow their businesses.
Moreover, when you understand and accept your archetypes, you no longer beat yourself up for not "measuring up" to things that are not your gifts, and start appreciating your very own blend of genius. This creates an important mindset shift that will help open up more possibilities.
In this 2-part series, I am going to share with you the 8 Money Archetypes – their characteristics (so you can identify if that's you), as well as their strength and challenges in business. If you want to be absolutely certain about your own blend of money archetypes, you can download a free assessment kit here.
Before we dig into each archetype, here are a few things to keep in mind:
We mainly work with your top 3 archetypes – the top one is most prominent, and the second and third will serve to support your top archetype to attain its highest expression. (We also use the last one in deeper work such as overcoming resistance.)
No one archetype is better at business or has the ability to create more wealth than others. You will be able to generate wealth when you tap into the strength and live to your archetypes' highest expressions.
You are not doomed by your challenges – always remember that your gifts are stronger than your challenges.
In today's post, we will review 4 archetypes, and we will go over the other 4 in our next installment:
ACCUMULATOR
Your Characteristics:
You are careful to live below your means;
you feel a great emotional connection about saving money;
you feel anxious, worried or reluctant about spending money;
you like to be frugal;
you rarely carry debt;
you are amazing at saving money;
you may be driven to save out of fear of being dependent or losing personal freedom.
Your Strength in Business: You know every single penny coming into and out of your business and you are excellent in managing your money.
Leverage Your Strength: You have the discipline to create financial independence and won't "lose your pants" to some risky ventures – go ahead, take some calculated risks. If you end up in bad debt then I recommend to get debt management plan solution, this is the best way I have seen people get out of debt.
Your Potential Challenge: Obsessing with numbers and losing sight of what is important (what do you want your business to do for you?)
Overcome Your Kryptonite: Develop "trust" and let go of the inner control freak. Remember, money is just numbers if it's sitting in your bank account!
ALCHEMIST
Your Characteristics:
You are attracted to unconventional or alternative ways of making money;
you are more about social justice and leading a movement than making money;
you may feel a love/hate relationship with money;
you find yourself relying on others for financial support from time to time;
you inwardly feel vulnerable or insecure about your ability to create income;
you find it easy to empower others to believe in themselves;
you are talented at attracting money in unusual ways;
you never seem to have enough money to support the causes that are important to you.
Your Strength in Business: You are a visionary and you can come up with a ton of awesome ideas.
Leverage Your Strength: Inspire others and develop a loyal following by sharing your big vision.
Your Potential Challenge: Overwhelmed by all the ideas you come up with and losing touch with the practical, day-to-day income-generating activities.
Overcome Your Kryptonite: Develop a filter – a set of rules – to vet your ideas so you prioritize the income-producing projects that are aligned with your vision.
CELEBRITY
Your Characteristics:
You value money as a tool to achieve the status, image and recognition you want;
you have no problem spending money to enhance your image; you love to stand out in the crowd and impress people;
you often have a charismatic or magnetic personality; you may project an image of wealth and success that might not match your bank account balance;
you love being recognized for your generosity; your business often includes a lot of visibility, celebrity or making a big impression;
you may feel that by showing wealth you can protect yourself from the negative opinions or judgment of others.
Your Strength in Business: You are the "big shot" and you are very comfortable being in the limelight.
Leverage Your Strength: Use your charisma and visibility to lead and inspire.
Your Potential Challenge: You may spend money lavishly on things to keep up the appearance.
Overcome Your Kryptonite: Trust that you will be loved and accepted even if you are not putting on a show.
CONNECTOR
Your Characteristics:
Your connection to others helps you create long-term relationships that can generate income;
you are happy when someone else is making financial decisions for you;
you care more about heart to heart connections than about making money;
you are optimistic about money situations although you may avoid facing them at times;
you may at times feel disempowered or inadequate about money.
Your Strength in Business: You are the master in building relationships that leads to long-term benefits and profits.
Leverage Your Strength: Pump up your effort in networking, doing joint venture partnerships for list building, product launches and referrals.
Your Potential Challenge: Not having an empowered voice around money.
Overcome Your Kryptonite: Work on your money mindset and get to the core of why you may be uncomfortable around money talks.
In our next installment, we will look at Maverick, Nurturer, Romantic and Ruler.
Applying this information to your personal circumstances will open up a whole new perspective for you to relate to money and how you grow your business. Again, if you want to be absolutely certain about your own money archetypes, you can download a free assessment kit here.
About the Author, Ling Wong

Through her unique blend of Business + Marketing coaching with a Mindset + Psychic Twist, Ling Wong helps Maverick Entrepreneurs nail their message, claim their superpowers and muster up the GUTS to monetize their Truth so they can build a purposeful and profitable Personality-Driven business that is a full expression of their creativity and individuality.
Ling helps her clients claim their entrepreneurial identity and architect their personal brand story, then translate them into offerings and marketing communication that sell through her intuitive yet rigorous iterative process born out of her Harvard Design School training.
Find Ling and download her free "Monetize Your Truth" Mindset + Marketing training bundle at
www.business-soulwork.com/gift/