Can you remember the last time you indulged in delightful inactivity?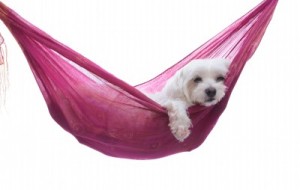 Perhaps you found yourself laughing and not being able to stop, or walked along the surf letting the waves tickle your toes? I can remember going on long bike rides with my brothers in my childhood, where the last thing on our minds was exercise! And flinging ourselves off the bikes when tired to simply rest flat out in the cornfields, looking up at the sky and smiling with deep inner joy. Or, the times when a girlfriend and I would play dress up, stalking around in oversized high heels, skirts so long they tripped us up, adorned with long strands of plastic pop beads that snapped together in different color combinations and collapsing into a heap laughing hysterically!
Can you remember being so completely immersed in a game that time stood still? Can you remember feeling vividly alive?
All of the shops closed on Sundays in England when I was a child, so Sundays were days of delightful inactivity. On summer afternoons, we lay around in the garden, reading and napping, followed by reading and napping! My parents loved to work in the garden and would eventually come in for a bath and then would put on their dressing gowns (or robes as we in America call them) and relax for the evening, all pink from their bath and the time in the sun. Sweet memories… Years later, I started taking a Sabbath on Sundays. No, I am not Jewish but I am committed to taking a day of rest each week; a day where nothing is scheduled, the computer is not opened, the phone not answered. A day when I make time for myself.
Delightful inactivity or as some people call it, the art of doing nothing is more productive than it sounds. It gives you the chance to recharge your batteries (even computers need to be recharged), to calm the relentless chatter of your mind, to make a space for something new to come in. It is in these times of rest and play that my most creative ideas have arrived. Out-of-the-box thinking comes from being out of the box or off-schedule. Pleasure is productive.
When you look for these opportunities, you will find them peppered through the day: sitting in a traffic jam, waiting for a friend or client to arrive at a restaurant, standing in line, arriving early for a movie, sitting in an airport when our plane is delayed. Sadly, for many of us, instead of luxuriating in this 'found time' we fill it with impatience or irritation, often even taking the delay personally! It would be amusing if it weren't so chronic.
Will you take a stand for yourself, your own well-being? After all, it's your life, your time and your choice as to how you live your life … comment below on how you will accomplish this!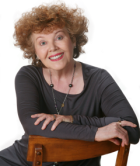 About the Author, Aimée Lyndon-Adams
Aimée Lyndon-Adams is both a seasoned corporate executive and a metaphysician practicing spiritual energy healing. She has provided coaching and healing sessions to individuals, couples and groups and has offered an energy management curriculum of training classes for many years. She is an articulate and charismatic speaker and facilitator.
Visit www.WhatTrulyMatters.com to claim instant access to your free gift for your juiciest life EVER!