Mentoring women in business has been a passion for me as long as I can remember. It was all too obvious sometimes how the proverbial "glass ceiling" and other barriers kept women I knew from reaching their potential. Sometimes these came from their employers, sometimes their family, but whatever the barriers: there was one trait they unfortunately shared:
A lack of confidence.
However, I don't see a lack of confidence just to mean that you think to yourself "I can't do it." It's much more than that! It is a barrier or mental block that keeps you from realizing the skills and abilities you have as a woman. In other words, your "feminine edge."
Think of it here. I know I might be stereotyping (a bit…) but in most cases woman have a special perspective on things, a perspective that can be, at times, more caring, empathetic, and people-orientated. Now I know I am treading dangerous ground here, and I want to preface that by saying I know many men who are more kind and empathetic than many women; however, overall, I think there is some general validity in that statement I just made.
But how can I, as a woman, leverage this "edge" to build my business and maximize it's potential?
Ali Brown is a similar promoter of woman's skills, traits, and how those can be used to help us succeed. She has a new webinar on that very issue, cleverly called "Thrive." You might have seen it on her Twitter page @AliBrown or trending at #THRIVE. She's created an intro video you can check out here: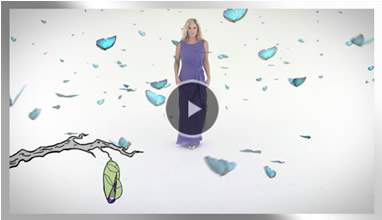 What I like about this resource is that it's not some webinar that goes "wow, women are different than men. Did you know that? Now go succeed" instead Ali is going to to teach us how to APPLY these unique traits of ours to help us succeed. Real, practical, advice.
One of the first things I learned about marketing is that people can no longer be sold on fancy messages or pretty graphics anymore.  We are too educated! We want substance, we want to know what we are investing in matters, that it will benefit and help us personally. The way Ali teaches women to apply these skills provides those benefits that, frankly, we need to be there in order to invest in something like a webinar. Check out the details here: http://ow.ly/dp4os
At the end of the day, empowerment is more than just "ra-ra" speeches and inspirational quotes. It is putting in the knowledge and skills we have into practice in our own lives and our own businesses. That said, Ali Brown's Thrive project is designed to help us realize the power we've had all along, and how we can use it to create the best businesses that we can and maximize them to our benefit. Putting what we've learned into action is up to you, but Ali Brown can help us unlock our potential, and that is a very important first step!
Once more, please check out her link for more info and a place to sign up if you'd like: http://ow.ly/dp4os
Enjoy these warm Fall days while they last!
Regards,
Sue
Again, here's where you want to go: http://ow.ly/dp4os
About the Author, Susan Friesen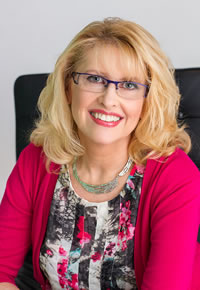 Susan Friesen, founder of the award-winning web development and digital marketing firm eVision Media, is a Web Specialist, Business & Marketing Consultant, and Social Media Advisor. She works with entrepreneurs who struggle with having the lack of knowledge, skill and support needed to create their online business presence.
As a result of working with Susan and her team, clients feel confident and relieved knowing their online marketing is in trustworthy and caring hands so they can focus on building their business with peace of mind at having a perfect support system in place to guide them every step of the way.
Visit www.ultimatewebsiteguide.ca and download your FREE "Ultimate Guide to Improving Your Website's Profitability - 10 Critical Questions You Must Ask to Get Maximum Results".